Professor Steve Thornton
Department of Civil and Structural Engineering
Professor in Environmental Engineering Science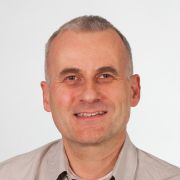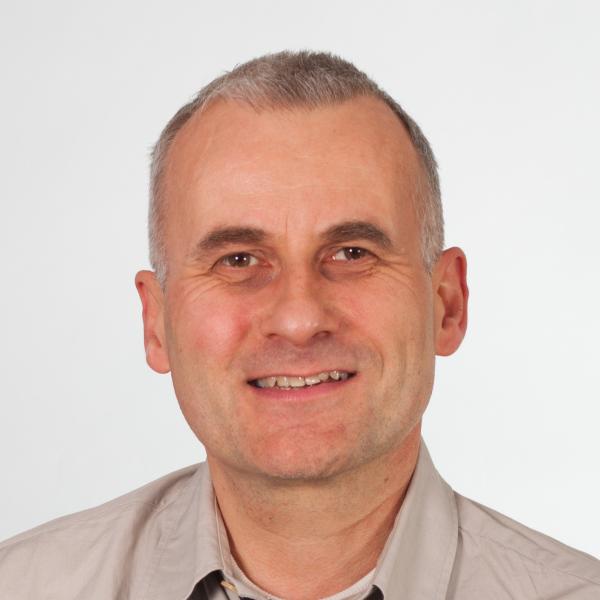 s.f.thornton@sheffield.ac.uk
+44 114 222 5744
Room MezC5, Sir Frederick Mappin Building (Broad Lane Building)
Full contact details
Professor Steve Thornton
Department of Civil and Structural Engineering
Room MezC5
Sir Frederick Mappin Building (Broad Lane Building)
Mappin Street
Sheffield
S1 3JD

Profile

My research in groundwater protection and environmental engineering means we're at the forefront of work to solve global challenges such as preserving our soil and groundwater resources, protecting these assets against the effects of human development, and securing sustainable food supplies.

PROFESSOR STEVE THORNTON

---

Steve studied geosciences for his first degree and sedimentary geochemistry for his PhD.

Steve is an Environmental Engineer with over 20 years' experience in contaminant hydrogeology. His research is concerned with maintaining and protecting our vitally important soil and groundwater resources from degradation and the impacts of pollutants. Groundwater is located within aquifers below the ground and sustains many rivers, lakes and other water bodies. However, this valuable natural resource is incredibly vulnerable to contamination from different sources. Soils in particular can contribute to groundwater contamination and are also themselves at risk of long-term deterioration. Steve works to understand the biogeochemical and microbiological processes that occur in soils and aquifers in contact with natural and contaminated fluids. He seeks to use this knowledge to develop management approaches, technologies and remediation measures that improve, restore and protect soil and groundwater resources in a sustainable way.

Steve is particularly interested in laboratory, field and modelling studies of natural attenuation processes and performance assessment in soil and groundwater, biodegradation of organic contaminants in groundwater, the transport and fate of pollutants in dual porosity aquifers, bioremediation processes, technologies and applications, innovative assessment methodologies for contaminated field sites, sustainable remediation, environmental fate, transport and management of pollutants from agricultural sources, natural attenuation of landfill leachate in clay liners and aquifers, and the design of engineered reactive barriers for landfills.

Steve also investigates how intensive agricultural production can affect surface water and groundwater resources, degrade soils, damage ecosystem biodiversity and contribute to climate change. These factors threaten our future food supply, the availability of adequate water resources, the sustainability of soil stocks, the development of renewable energy alternatives, and the global climate. He works with scientists, environmental managers and policy-makers, aiming to develop innovative ways to investigate the consequences of current agricultural practices on soil, water resources, and the climate, and to develop measures to reduce their impact. This multidisciplinary scientific, engineering and management approach explores the fundamental processes that result in pollution of natural systems. It enables the development of sustainable on-farm technologies and management procedures designed to support agricultural production while ensuring the protection of soil and water resources.

Steve's extensive expertise in soil and groundwater investigation is underpinned by our Groundwater Protection and Restoration Group, which has an international reputation for teaching and research excellence in the field of contaminant hydrogeology, groundwater restoration and applied environmental engineering.

Research Themes
Research group

Groundwater Protection and Restoration
Grants

Effect of microbial community interactions on ETBE biodegradation potential in groundwater

The aim of the project is to explore the functional role of these microorganisms in biodegradation processes, such as co-metabolism of ETBE with other ether oxygenate compounds and hydrocarbons in European groundwater.

---

This project establishes an experimental method to determine the performance of contaminant barriers built with natural clay and construction waste or biomass ash. The aim is to

evaluate the attenuation and containment capacities by these mixtures of contaminants in the long term,
develop design guidelines to construct barriers for waste facilities and similar applications,
interpret their performance using numerical modelling tools.

---

Agricultural production in Europe has significantly damaged soil and water resources, ecosystem biodiversity, socio-economic well-being and contributed to climate change. Expected further intensification of production to ensure food safety for population growth must be sustainable to minimise future impacts and negative externalities.

---

The ADVOCATE project developed innovative in-situ remediation concepts for the sustainable management of contaminated land and groundwater, as required by the Water Framework Directive.
Professional activities and memberships

Activities and distinctions

Visiting Professor in the Faculty of Geology, Geophysics and Environmental Protection, AGH University of Science and Technology, Poland
Visiting Professor in the College of Water Sciences, Beijing Normal University, China
Associate Editor of international journal Groundwater
Member, CL:AIRE Technology and Research Group
Fellow of the Geological Society of London
Potential PhD offerings

Unfortunately I am not seeking any PhD Students at this time, however please contact me if you are interested in doing a project in my research area.