Understanding of the mechanisms behind the fibre-matrix compatibility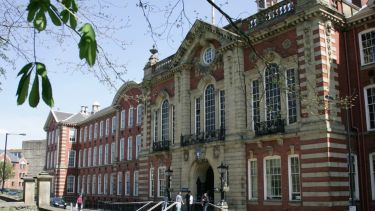 Off
This project aims to develop: 1) an advanced understanding of the mechanisms behind the fibre-matrix compatibility in controlling cracking/spalling of concrete and (2) a novel, sustainable, cracking/spalling-controlled geopolymer natural FRC and a new technique which modifies the surface properties of natural fibres to enhance their bond with the cementitious matrix. This will enable the replacement of the currently used cement clinker and synthetic fibres with waste minerals and natural fibres, respectively, of equal or better performance, providing an annual reduction of 26 million tonnes of CO2 worldwide. The mechanisms of cracking/spalling of concrete, fibre-matrix compatibility and durability of jute FRGeo-Crete will be assessed by fibre pull-out tests along with the microstructural characterisation using SEM-EDS, FTIR, X-ray diffraction, and X-ray CT scanning.
Sponsor
EUROPEAN COMMISSION - HORIZON 2020
Research Themes
Project Dates
Start Date : 01/11/2019
End Date : 31/10/2021 
People Involved
Our league table rankings
Top 100 Civil & Structural Engineering department in the world and 9th in the UK according to the QS World University rankings by subject (2023).
8th in the UK according to the Complete University Guide (2023).
10th in the UK according to the Times University League Table (2023).
Flagship institutes
The University's four flagship institutes bring together our key strengths to tackle global issues, turning interdisciplinary and translational research into real-world solutions.