Exploiting the resilience of masonry arch bridge infrastructure
Masonry arch bridges still form the backbone of the UK's transport infrastructure; approaching 50% of bridge spans on the UK rail and regional highway networks are masonry.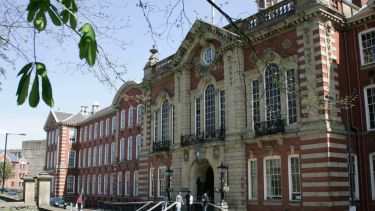 However, a number of prominent failures suggest we may be at a tipping point - brought about by a perfect storm of the increasing age of the structures, new traffic loading demands, climate change effects pushing structures to new limits and severely restricted maintenance budgets. The goal of this project is to provide those responsible for the management of bridges with a powerful suite of analysis modelling tools and a robust overarching multi-level framework capable of being applied to the diverse population of masonry arch bridges in-service today (i.e. undamaged, damaged and repaired). To achieve this a team of experienced researchers with complementary expertise has been assembled. Medium and large-scale experimental tests will be used to develop and validate analysis tools of different levels of sophistication, with high-level, high-fidelity models, capable of simulating the actual masonry bond and material response, used to calibrate novel intermediate-level and lower-level tools suitable for rapid practical assessment.
Sponsor
ENGINEERING AND PHYSICAL SCIENCE RESEARCH COUNCIL (EPSRC)
Research Themes
Project Dates
Start Date : 01/10/2019
End Date : 31/03/2023 
People Involved
Our league table rankings
Top 50 in the world and 7th in the UK according to the QS World University rankings by subject (2022).
8th in the UK according to the Complete University Guide (2023).
10th in the UK according to the Times University League Table (2023).
Flagship institutes
The University's four flagship institutes bring together our key strengths to tackle global issues, turning interdisciplinary and translational research into real-world solutions.