Coming to Sheffield has to be one of the best decisions I've ever made – I've loved my time here and will miss it in the future

Will Jeeps
Undergraduate student
MEng Civil Engineering
James' course helped him develop the skills to become a confident, well-rounded engineer.
When looking into which course to study at university, it seemed right for me to go into engineering. I was immediately drawn to Civil Engineering, due to the sheer size of the projects that civil engineers could be involved in, varied day-to-day working lives, and the outdoors aspect when working on or visiting a site.
I chose to visit the University of Sheffield due to its great reputation and high position in university league tables; it very quickly became my first university destination. When I visited , the city seemed friendly and welcoming and I loved its close proximity to the Peak District National Park. A huge factor for me was also the University's fantastic facilities, such as the Diamond Building, a stunning interdisciplinary teaching venue with state-of-the-art laboratory equipment.
Studying at university is very different from a school environment. Learning is much more independent and students are always encouraged to be inquisitive learners. In turn, lecturers are always open to answering questions and discussing topics at length, both in and out of lecture time.
Personally, I gained a lot from lab activities. The quick turnaround from learning content in lectures and then testing this knowledge in a practical situation developed my understanding on countless occasions. Working in groups, these were also a great way to meet course mates and make friends at the start of university life.
The structure of the Civil Engineering course has given me sufficient free time to make the most of Sheffield and the wide range of sports and societies available to students. Aside from teaching, I have been part of the university triathlon club, making the most of Sheffield's parks and the nearby National Park for training. I've also been on two ski trips in my time at university, something which I had never tried before coming to Sheffield.
The university's industrial links have enabled me to find consecutive summer placements and gain vital experience and a graduate role as a Structural Engineer in Leeds. I look forward to further developing the skillset which the university has given me in my career.
Our league table rankings
Top 100 Civil & Structural Engineering department in the world and 9th in the UK according to the QS World University rankings by subject (2023).
8th in the UK according to the Complete University Guide (2023).
10th in the UK according to the Times University League Table (2023).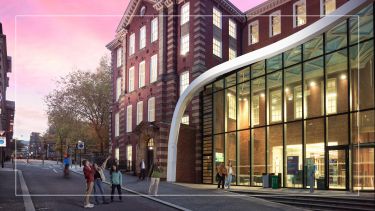 Visit us
Discover what sets Sheffield apart at our undergraduate open days on the Saturday 21 October or Saturday 18 November.