Siemens has been working with the University of Sheffield Advanced Manufacturing Research Centre (AMRC) for almost 15 years and driven innovation in key areas of manufacturing, such as machining, discrete event simulation, manufacturing planning, augmented reality and the Internet of Things (IoT).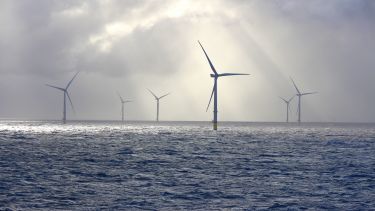 Siemens is a Tier 1 member of the AMRC, which gives it the ability to shape future AMRC research. Tier 1 members participate in and receive the results of all generic projects, and they can propose specific projects to the board for approval.
---
"Siemens plays an important role in contributing to our mission to provide sustainable manufacturing technologies and enabling the delivery of sustainable products to our industrial partners."

Steve Foxley 

Chief Executive Officer AMRC
---
Through its membership, Siemens donates the company's advanced digital technologies, which the AMRC's world leading engineers use to help Siemens and other manufacturers to innovate in a low-risk environment. The partnership is helping Siemens and other businesses plan future manufacturing facilities.
The University of Sheffield Advanced Manufacturing Research Centre (AMRC) is a network of world-leading research and innovation centres working with manufacturing companies of any size from around the globe. AMRC specialise in carrying out world-leading research into advanced machining, manufacturing and materials, which is of practical use to industry. They transform industrial and economic performance by making step changes in productivity, increasing competitiveness, developing new products and processes and training new talent and skills.
---
The AMRC is one of a few globally elite innovation centres to receive direct funding for projects by Siemens, something myself and many others across Siemens Great Britain and Ireland have worked towards for many years. As I have said many times, the AMRC's greatest asset is its people; they continue to be so supportive, engaging and passionate in everything they do." 

Professor Alan Norbury 

Chief Technologist at Siemens UK and Ireland
---
Key projects 
Advancing wind turbine production

The AMRC is working alongside the University of Hull on a £1.25m project to help Siemens Gamesa tackle a key challenge in the construction of offshore wind turbine blades. Read more. 

The forefront of a new electrical evolution

The £28 million Engineering and Physical Sciences Research Council (EPSRC) Future Electrical Machines Manufacturing Hub is the first of its kind to bring together leading research expertise in electrical machines and manufacturing. Researchers will work closely with industry to address key manufacturing challenges in the production of high integrity and high value electrical machines. A team at the University of Hull are now working with Siemens Gamesa, with support from the AMRC Composite Centre, to address this challenge using fibre-optic sensors embedded along the length of the blade. Read more.

The workstation of the future'

Aerospace giant BAE Systems is to trial a collaborative robot workstation driven by technologies integrated and tested by engineers from the AMRC. BAE Systems and Siemens have further strengthened their decade-long working relationship through an agreement to develop closer strategic collaboration to drive growth in skills and technology solutions, while supporting key industrial UK and regional development plans. Read more. 
Brian Holliday Managing Director for Digital Industries at Siemens UK discusses the importance of partnerships. 
---
To learn more about our partnership with Siemens contact our Industry Account Manager:
John Dale
M:+44(0)7725 603867
E: j.dale@sheffield.ac.uk