Connecting education and industry
Complex digital technologies evolve as we enter the 4th Industrial Revolution. By incorporating Siemens' industrial technologies into our curriculum, we're creating engineers of tomorrow, today.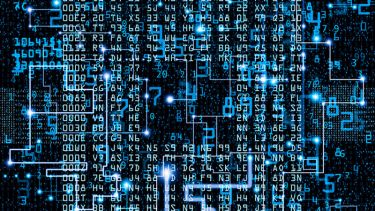 Off
The University of Sheffield is a member of Siemens' Connected Curriculum initiative - a teaching programme in which students benefit from industrial experience and develop crucial digital skills needed by industry. The initiative brings academia and industry together by integrating Siemens' Industry 4.0 technology into Sheffield's curriculum. It supports academic staff to tailor the company's industrial hardware, software, and learning materials to help students develop Industry 4.0 skills as part of their degree. 
---
The collaboration with Siemens enables case studies, real-life problem solving and hands-on learning with the ultimate goal to minimise the knowledge gap between leaving university and embarking on a career in industry."

Dr Payam Soulatiantork

Department of Automatic Control and Systems Engineering
---
By using curriculum examples, case studies, and real-life problem-solving tutorials, hundreds of Sheffield Engineering students have been armed with real-world industrial experience and new digital skills.
The Connected Curriculum initiative offers students access to Siemens' simulation software including NX Mechatronics Concept Designer, Tecnomatix Plant Simulation, PLCSIM Advanced, TIA Portal, MindSphere and Mendix.
To deliver a well-rounded education, the Connected Curriculum team at Siemens collaborates with University of Sheffield experts. Siemens has created instructional materials and hands-on projects related to industrial automation that seamlessly integrate with the current Faculty of Engineering's curricula. Academic staff present these to the students, and Siemens is present the entire time to provide technical support and interact with the students in project sessions.
---
"With this need for deeper, practical technology knowledge in mind it is apt that we have been able to add six more universities to the programme. We have been able to develop lecture content and practical projects concerning industrial automation to fit seamlessly into existing university syllabuses."

Brian Holliday 

Brian Holliday, Managing Director, Siemens Digital Industries UK
---
Connected Curriculum Symposium
During June 2022, the Connected Curriculum hosted more than 50 representatives from 25 UK universities, institutes, and industrial firms in the Digital Innovation Zone here at Sheffield. 
Sheffield Engineering students presented excellent projects developed as a direct result of Siemens Connected Curriculum collaboration during the event. These made extensive use of cutting-edge industrial technologies in novel and integrated ways.
Academics from the University of Sheffield also highlighted the partnership's increased student satisfaction and future curriculum plans.
---
David Moss, Siemens' Head of Digital Innovation, outlines how Siemens and the University of Sheffield are fostering innovation for student education and academic research.
---
To learn more about our partnership with Siemens contact our Industry Account Manager:
John Dale
M:+44(0)7725 603867
E: j.dale@sheffield.ac.uk