Our interdisciplinary research focuses on the accurate and early detection of all types of dementia, and improving treatments for patients.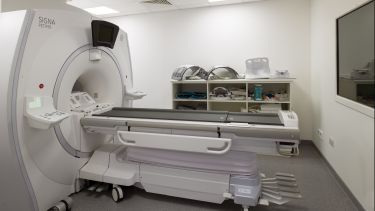 Our clinical research is investigating what causes cognitive impairment and how we can measure it to improve early diagnosis and ultimately find better treatments for dementia.
Our research involves patients living with various forms of cognitive impairment. We undertake observational studies to understand what causes disease and predict prognosis. Our researchers investigate new diagnostic tests - such as analysis of speech, neuroimaging, EEG - and test new medications or treatments.
We work in collaboration with Patient and Public Involvement groups including the South Yorkshire Research Advisory Group for People with Dementia.
Through our partnership with the NIHR Sheffield Clinical Research Facility (CRF) at the Royal Hallamshire Hospital we work with patients on medication studies. We also run a memory clinic that recruits patients.
---
Our research
Diagnostic aids for Dementia using non-invasive technology
Automated speech analysis in people with cognitive complaints: This work has highlighted the usefulness of analysing conversation as a technique to identify early signs of dementia and also to detect non-progressive memory disorders such as Functional Memory Disorder. CognoSpeak utilizes automatic speech recognition and machine learning and is a fully automated system to assess cognition. We are currently testing the utility of an adapted system to detect cognitive decline and impairment post-stroke.
Developing EEG as a diagnostic tool for dementia: A collaboration between neurophysiology, engineering, neuropsychology is using novel EEG data analyses method to distinguish people with Alzheimer's disease from healthy age-matched volunteers. We have recruited over 100 participants. The Bi-centroparietal synchronisation in eyes open state and ratio with eyes closed state can distinguish people with Alzheimer's disease from healthy controls especially in the under 70 age group.
Further studies
Phase 1-3 research studies for people with Alzheimer's disease and mild cognitive impairment
Neurol-imaging studies including access to PET-MRI scanner
Understanding drivers' behaviour and fitness to drive for people living with Mild Cognitve Impairment and older drivers
Key academic staff
Partner with us
We are proud to work in collaboration with other organisations to seek new and exciting opportunities to further enhance our research.
We are interested in partners to collaborate on improving accuracies of our non-invasive technologies to measure and monitor cognitive impairment.
To find out more contact Dr Daniel Blackburn