The Donald Heath pulmonary hypertension (PH) research vision and strategy is built on the foundations of the Sheffield Pulmonary Vascular Disease Unit (SPVDU) at the Royal Hallamshire, the UK's largest specialist centre managing all forms of adult pulmonary hypertension.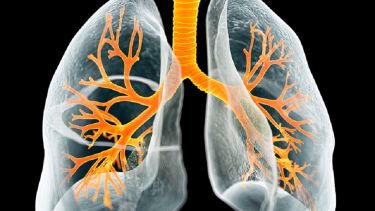 Off
Strong collaborative links between Professor David Kiely (SPVDU Director), Professor Allan Lawrie (BHF Senior Research Fellow), Professor Jim Wild (NIHR Professor) in the Department of Infection, Immunity & Cardiovascular Disease (IICD) have driven the growth of PH research in Sheffield over the past 15 years.
Vision
Our success to date has been build a cohesive team of successful individuals with common research interests e.g. Prof Jim Wild, EPSRC Senior Fellow, NIHR Professor; Prof Allan Lawrie, MRC Career Development Award, BHF Senior Fellow. Recent awards are Wellcome Trust Clinical Career Development Fellowships to Dr Andy Swift and Dr Alex Rothman, and a BHF Fulbright Scholar Award/ BHF Intermediate Clinical Research Fellow to Dr Roger Thompson. Our aim is to further develop a research programme that attracts and supports exceptional individuals to join this important field of research.
Research Infrastructure
ASPIRE Registry / SPHInx dataset
We established the ASPIRE registry from all patients diagnosed with pulmonary hypertension in Sheffield between 2001-2010 (Eur. Respir. J. 2012; 39: 945–955.). We have continued to build on this dataset. Most recently working with IQVIA we have initiated the Sheffield Pulmonary Hypertension Index (SPHInx) project to link ASPIRE to NHS Digital HES data, providing a unique opportunity to understand more about health care behaviour pre and post diagnosis.
Imaging Tools & Datasets
Pulmonary Hypertension Biobank
In 2008 we established a longitudinal PH Biobank and developed a custom database to collate, and link clinical data (ASPIRE/SPHInx) and imaging to these biological samples. This resource now underpins a major proportion of our current research studies as we try to better understand the molecular pathogenesis of pulmonary hypertension.
---
Understanding pulmonary hypertension and discovering new treatments
Pulmonary hypertension is a potentially life-threatening condition caused by high blood pressure in the arteries of the lungs, which leads to damage to the right side of the heart. The condition can lead to death from heart failure within a few years. Research has increased the survival and quality of life of people leaving with pulmonary hypertension. 
Current projects

Dr Robert Lewis

Donald Heath Clinical Fellow studying for MD

Project summary to follow

Dr Jennifer Middleton

Donald Heath Clinical Training Fellow studying for PhD

Project summary to follow

Mr Sokratis Kariotis

Donald Heath Fellow studying for PhD

Project summary to follow

Miss Niamh Errington

EPSRC /Donald Heath Fellow studying for a PhD

'Identification of blood-based epigenetic and immunological biomarkers for personalising PAH'

Past projects

Dr Peter Hickey

Donald Heath Clinical Research Training Fellow study for PhD

Project Title: Circulating Proteomic Biomarkers in Systemic Sclerosis Related Pulmonary Arterial Hypertension

Adam Braithwaite

Donald Heath Fellow Studying for PhD

Project Title: Elucidating the role of TRAIL in the molecular pathogenesis of pre-capillary pulmonary hypertension in the presence or absence of lung disease