Flow modelling for deculverting urban rivers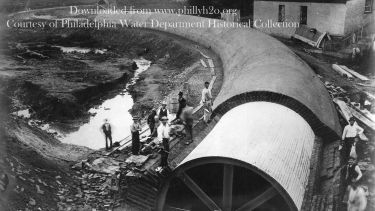 Project background
Many urban rivers have been hidden from view in culverts, some of which date back centuries.  However, there is a growing movement towards the uncovering, or 'daylighting' of these rivers, exposing them to view once more and making them focal points within urban environments.
This PhD, currently being undertaken by postgraduate student Adam Broadhead, builds on and continues the work of the URSULA project.  Adam is exploring the issues surrounding the 'daylighting' of underground urban rivers. Flow modelling will be used to investigate the potential of deculverting to benefit a number of areas:
Flood risk management
Ecology and river habitats
Sewage systems and wastewater treatment
Urban regeneration
This research is identifying and quantifying extraneous clean water from culverted streams and springs in a combined sewer system, using Sheffield as a case study.
Key findings
Evidence suggests clean water from culverted streams and springs is entering the combined sewer system, increasing wastewater treatment costs and sewer flooding due to loss of capacity. There may be environmental, social and economic benefits of deculverting to separate the clean water from the sewer system and restore urban watercourses.
Additional details
Acknowledgements: Prof. David Lerner and Dr Rachel Horn. This PhD is being carried out with support from Yorkshire Water.
Publications
There are no publications currently associated with this project.
Flagship institutes
The University's four flagship institutes bring together our key strengths to tackle global issues, turning interdisciplinary and translational research into real-world solutions.