Who studies the Don catchment?
The location and attributes of Don catchment have made it an ideal case study for a wide variety of research. The University of Sheffield is perhaps the institution most heavily involved in research within the Don catchment.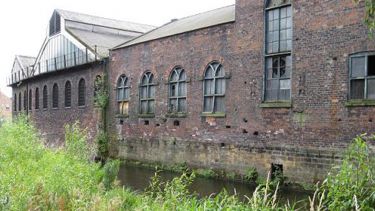 The scale of this research ranges from individual student projects (undergraduate and postgraduate level), to large, multi-disciplinary research groups such as the URSULA (Urban River Corridors and Sustainable Living Agendas) project. 
This research is often conducted in collaboration with other organisations, and there is a wide range of such organisations working in the Don catchment at a variety of levels. However, these pages focus on the work of the University of Sheffield.
Sheffield University's research within Don catchment is mainly conducted through the departments or research groups listed below.
---
Academic departments
The Department of Animal and Plant Science - APS conducts research within the Don catchment focusing on biodiversity, ecosystem services and habitat restoration.
The Department of Civil and Structural Engineering - the catchment-related work of the Engineering department is conducted mainly through the Groundwater Protection and Restoration Group, and the Water Engineering research group.
The Department of Geography - the department's catchment related work is mainly carried out through the Earth-Surface Dynamic research groups.  There is a strong interdisciplinary approach to this research.
Other departments involved in research within the Don catchment are:
---
Multi-disciplinary research groups
Catchment Science Centre - the Catchment Science Centre was a collaborative research institute, established jointly by The University of Sheffield and the Environment Agency. 
CatSci - CatSci, based primarily within the Catchment Science Centre, was a programme of individual research projects which all focus on the River Don catchment.
URSULA project - URSULA, or Urban River Corridors and Sustantinable Living Agendas, was a large collaborative research group which brought together work from a number of disciplines to demonstrate the gains which may be made by integrated and innovative development in urban river corridors.
Pennine Water Group - the Pennine Water Group (PWG), based at the Universities of Sheffield and Bradford and funded by the Engineering and Physical Sciences Research Council (EPSRC), was a group dedicated to research into water and waste water.
A world top-100 university
We're a world top-100 university renowned for the excellence, impact and distinctiveness of our research-led learning and teaching.