Emotions and expertise in environmental policy work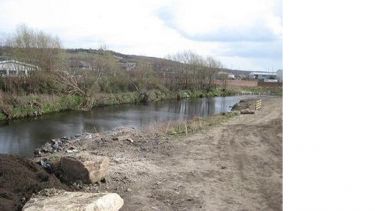 Project background
Environmental policy tends to be generated at a range of scales, and is often lacking coherence across these scales. For policy to be effective, there needs to be some way of drawing together efforts at these different scales. This process can begin with a better understanding of decision-making processes at a local level, since this is the scale at which physical outcomes of policy are often generated.
This PhD, conducted as part of the URSULA project by Guillaumette Haughton, a student based within the Department of Town and Regional Planning, focuses particularly on the way in which flood alleviation policy is implemented at local scales. Research examines the decision-making processes that lead to change, focusing on two case studies of flood alleviation sites in South Yorkshire: Centenary Riverside in Rotherham and Malin Bridge in Sheffield.
Key findings
A new perspective on the decision-making process has emerged, which draws together a number of concepts not typically considered in relation to one another.
The way in which expertise and knowledge are defined is significant in governing which contributions are seen as useful within the decision-making process.
Traditionally, professional expertise is seen as including privileged 'expert' information, and does not usually include the emotions that tend to accompany local relationships to place.
However, in practice emotions are a significant factor impacting the decision-making process.
Additional details
Contact: Project email
Funding: This research is supported by the URSULA project, which is funded mainly by EPSRC under the Sustainable Urban Environment II programme.
Acknowledgements: Dr Steve Connelly (Department of Town and Regional Planning) and Susan Molyneux-Hodgson (Department of Sociological Studies.
The Science and Technology in Society (SATIS) network.
Publications
There are currently no publications associated with this project. Please check for updates.
Flagship institutes
The University's four flagship institutes bring together our key strengths to tackle global issues, turning interdisciplinary and translational research into real-world solutions.