The Macro Ecological Model (MEM)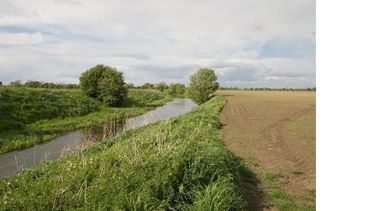 Project background
The issues and process within river catchments are highly complex and are usually interrelated.  Groups responsible for managing catchments are often diverse, and management goals can sometimes be conflicting.  Integrated Catchment Management (ICM) is a holistic approach that aims to help reconcile these differing goals and avoid unforeseen and unwelcome consequences of management decisions.
This project, lead by the Environment Agency in conjunction with the University's Catchment Science Centre, built a prototype computer model (the 'Macro Ecological Model') designed to act as a practical tool to help managers integrate various different targets and goals.
The model used the Don catchment as a case study, and linked objectives from the Water Framework Directive (based on a river's ecological and chemical status) with the goal of minimising flood risk. The model was tested and evaluated by a group of management practitioners.
Key findings
The MEM approach successfully combined the advantages of the "soft" techniques of stakeholder participation with "hard" predictive capabilities for analysing the likely outcomes of different management scenarios.
The development of the MEM enabled researchers to:
Integrate knowledge from different disciplines
Incorporate expert knowledge
Present a level of complexity and detail suitable for the decision-maker, while modelling complex catchment processes
Use the model as a learning tool to support communication and social learning
Additional details
Funding: This project was funded by the Environment Agency's Evidence Directorate.
Publications
Holzkämper, A,, Kumar, V., Surridge, B., Paetzold, A., Lerner, D.N., 2012. Bringing diverse knowledge sources together – a meta-model supporting integrated catchment management. Journal of Environmental Management, 96, 116-127. DOI: 10.1016/j.jenvman.2011.10.016.
Lerner, D.N., Kumar, V., Holzkämper, A., Surridge, B., Harris, R., 2011. Challenges in developing an integrated catchment management model. Water and Environment Journal, 25(3), 345-354. doi:10.1111/j.1747-6593.2010.00229.x
Flagship institutes
The University's four flagship institutes bring together our key strengths to tackle global issues, turning interdisciplinary and translational research into real-world solutions.