Activism Now and Then: Climate, Protest and May 68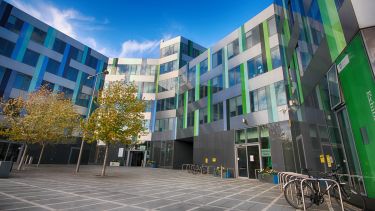 In 2018 Geert Buelens published De jaren zestig, a unique cultural history of the 1960s as a global phenomenon, alternating between thematic and chronological accounts of the ways in which great geopolitical and cultural developments interlock. Buelens digs down to the origins of culture and value patterns, which remain sources of inspiration and controversy today. 
The Centre for Dutch and Flemish Studies together with Flanders House present a meeting with one of the Low Countries' most prominent cultural commentators and literary scholars: Geert Buelens (Universiteit Utrecht). Thursday 2 May, 16.00, HRI. ALL WELCOME.
---
Geert Buelens is a professor of Modern Dutch and Flemish Literature at the University of Utrecht and Guest Professor at the University of Stellenbosch (South Africa). He has published extensively on the poetry of Paul van Ostaijen and on avant-garde culture. His monograph Everything to nothing. The Poetry of the Great War, Revolution and the Transformation of Europe (2008) won the ABN AMRO Prize for Best Non-Fiction. It was translated into English (Verso), German and Serbian. He is the editor of the Journal of Dutch Literature and of Avant-Garde Critical Studies, and he regularly contributes to the cultural and political debate in Belgian and Dutch newspapers. Buelens published three volumes of poetry.  
Flagship institutes
The University's four flagship institutes bring together our key strengths to tackle global issues, turning interdisciplinary and translational research into real-world solutions.