A natural progression to postgraduate study
MA Psychology and Education
Mae found the transition from an undergraduate degree in Psychology to an MA in Psychology and Education a natural progression.
Once I graduated from my undergraduate degree in Psychology at the University of Sheffield it felt like a natural progression to pursue a masters qualification.
As I felt so at home in the city of Sheffield and regarded the teaching so highly there was no doubt that I wanted to continue on at the University. A previous tutor recommended the Education and Psychology course to me and I was not disappointed.
---
The staff and the course facilitated my interests and academic exploration of topics which specifically interested me, and would be directly relevant to me in a future career.

Mae Aspinall

MA Psychology and Education
---
This was particularly prevalent as there was a certain freedom to the assignments which allowed students to pick topics that they found interesting and apply them to the assignment titles.
The group tutorials were also really useful for consolidating the theories and information we had learnt in the lectures and sharing our thoughts and opinions.
After I graduate from the University of Sheffield I plan to gain some experience working in the education sector before applying for a PhD in Educational and Child Psychology in order to qualify as an Educational Psychologist.
I feel excited at the prospect of this adventure and believe that the course and the university has prepared me for this by not only providing the academic content, but also the constant encouragement and support from my tutor which has helped a dream turn into a reality.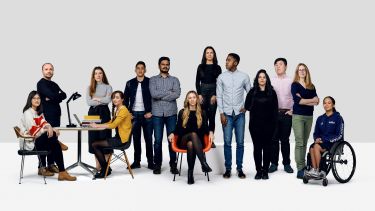 Postgraduate online event
Join our community of talented postgraduate students. Our next online event is on Wednesday 5 May.