Developing critical thinking and new perspectives
Xintong was drawn to the great reputation of the University of Sheffield and the opportunity to teach in British schools. She has developed skills in critical thinking and has been inspired to consider new career routes.
Many people ask me why I chose the University of Sheffield: I think there are two reasons to support my decision.
First of all, I am interested in the curriculum they arrange, focusing on globalisation and education, qualitative methodologies in educational research.
These modules inspired me to do an intensive study of different perspectives on education. I also have the chance to experience teaching in a British secondary school. Secondly, The University of Sheffield has a great reputation.
---
My British friends and teachers described Sheffield's academic atmosphere, which corresponded to my expectations of university life. I think the services and activities for international students provided by the University and Students' Union were excellent.

Xintong Yuan

MA Education
---
These activities helped me make new friends and fit into the University quickly.
In Britain, I am required to do an independent study rather than relying solely on the teachers. Critical thinking is valued by Sheffield, much more than in Chinese education; in the module, 'Critical Thinking in Education and Educational Research', I have gradually fostered the skill of critical thinking through teachers' guidance and group study.
What's more, in Sheffield I'm surrounded by students from different countries and cultures. I realise that education takes place everywhere, not only in schools but also in family and society. I learnt a lot that I have never considered before.
Studying in England has encouraged me to rethink my future career; before I came to England, I wanted to be a teacher in a school. Now, I am passionate about trying different career routes relating to education.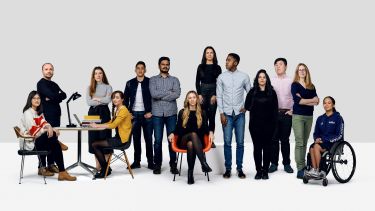 Postgraduate online event
Join our community of talented postgraduate students. Our next online event is on Wednesday 5 May.