Centres for Doctoral Training
Energy 2050 and the University of Sheffield are involved in four national centres for training energy PhD students.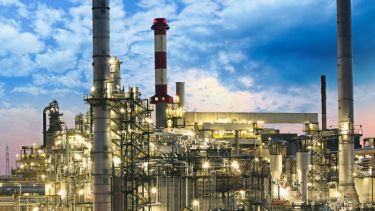 The UK Government, through the Engineering and Physical Sciences Research Council (EPSRC), funds national centres to train PhD students - known as Centres for Doctoral Training (CDT).
CDTs can be delivered by one or several UK universities in partnership, giving students access to the best research and supervision. They follow a '1+3' model - students undertake a one-year masters-equivalent training year and then progress onto their three-year PhD, choosing which of the partner universities they wish to be based at.
CDTs have strong links to industry, with PhD projects usually sponsored by a company, and they also offer a stipend of up to £18,000 per annum to attract applicants with outstanding academic credit or industrial experience.
Energy 2050 and the University of Sheffield lead, or is a partner in, four energy CDTs. The topics they cover are:
Carbon capture storage (CCS)
The Centre for Doctoral Training in Carbon Capture and Storage and Cleaner Fossil Energy aims to produce research leaders to tackle the major national and international challenges in implementing new power plants to generate electricity more efficiently using fossil energy with near zero emissions.
Energy storage
The Centre for Doctoral Training in Energy Storage and its Applications at the Universities of Sheffield and Southampton tackles industrial challenges and develops new technologies and skills that will enable the UK to meet its low carbon targets.
Nuclear
Next Generation Nuclear CDT: Collaborating with Manchester, Lancaster, Leeds and Liverpool Universities, we work with all the UK's major industrial and regulatory bodies to develop future research leaders to support the UK's strategic nuclear programmes.
Solar PV
The Photovoltaic CDT is a multicentre team composed of seven universities - Liverpool, Bath, Sheffield, Loughborough, Southampton, Oxford and Cambridge - that train highly-skilled students capable of transforming state-of-the-art research and development across the sustainable energy and PV sectors.
We are also partners in a further three CDTs with strong relevance to energy:
Control and systems engineering
Centre for Doctoral Training in Control and Systems Engineering
Systems and control theory plays a crucial role in modern science and technology as well as in economics, management and even politics.  It is applied to everything from predicting wind turbine gusts, to designing smart grids and optimising power networks.
Sustainability
Grantham Centre for Sustainable Futures and Project Sunshine
Established with a £2.6 million gift from the Grantham Foundation for the Protection of the Environment, the Centre funds Grantham Scholars to advance the science of sustainability and connect it with the policy debate around how humans can live in a more sustainable way.
Tribology
Centre for Doctoral Training in Integrated Tribology
Tribology is all about friction - the science behind how things move and slide over each other. It is fundamental to the modern world, including for more efficient car engines and wind turbines which rely on healthy bearings and gearboxes.
Metallic materials
The Centre for Doctoral Training in Advanced Metallic Systems works closely with industry on all aspects of metallurgy and metals manufacturing. Challenges in energy and sustainability include the development of advanced metallic materials and manufacturing technologies for nuclear power and renewable energy; lower energy processing and near-net-shape manufacturing; resource efficiency and recyclability.
Find a PhD
Search for PhD opportunities at Sheffield and be part of our world-leading research.