Carbon capture, utilisation and storage and conventional power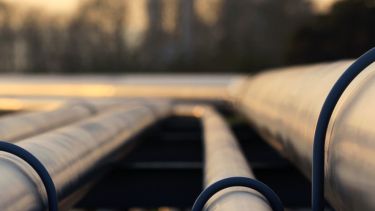 What is CCUS?
Carbon capture, utilisation and storage (CCUS) is group of technologies designed to reduce the amount of carbon dioxide (CO2) released into the atmosphere from coal and gas power stations as well as heavy industry including cement and steel production.
Once captured, the CO2 can be either re-used in various products, such as cement or plastics (utilisation), or stored in geological formations deep underground (storage).
Why is it important?
There is consensus amongst international fora that CCUS is the most valuable technology in a low carbon energy portfolio to fight climate change - that if CCUS is not developed and deployed, the costs of meeting ambitions climate targets will more than double.
The International Energy Agency forecasts that the technology will contribute over 16% of the total global CO2 emission reductions required by 2050.
Without CCUS, the cost of meeting UK climate targets could double by 2050, according to the Energy Technologies Institute.
The United Nations (UN) has forecast that without CCUS, efforts to meet global climate targets will be 138% more expensive.
The UK CCS Cost Reduction Task Force calculated that significant cost reductions could be delivered through better engineering, and the development of so called 'second generation' capture technologies.
Utilisation of the captured carbon dioxide is also an emerging sector.
Our expertise and activities
For more information please contact Professor Mohamed Pourkashanian, Energy 2050 Director.
Detailed research areas
Post-combustion capture
Oxyfuel combustion
Next generation capture technologies
Biomass co-firing
Computational fluid dynamic (CFD) modelling
CO2 transport in pipelines
CO2 utilisation in products
CO2 measurement and monitoring technologies
Key people (A-Z)
Professor Ray Allen
Professor of Control of Particulate Environmental Emissions
Dr Solomon Brown
Lecturer, Department of Chemical and Biological Engineering
Professor Jon Gibbins
Director of UK Carbon Capture and Storage Research Centre (UKCCSRC)
Professor of Power Plant Engineering
Dr Kevin Hughes
Senior Lecturer, Department of Mechanical Engineering
Dr Janice Lake
Independent Research Fellow, Department of Animal and Plant Sciences
Professor Lin Ma
Professor of Mechanical Engineering
Dr Bill Nimmo
Reader, Department of Mechanical Engineering
Dr Siddharth Patwardhan
Senior Lecturer, Department of Chemical and Biological Engineering
Professor Mohamed Pourkashanian
Head of University Energy Research
Professor of Energy Engineering
Professor Peter Styring
Director, UK Centre for Carbon Dioxide Utilisation
Professor of Chemical Engineering and Chemistry
Find a PhD
Search for PhD opportunities at Sheffield and be part of our world-leading research.