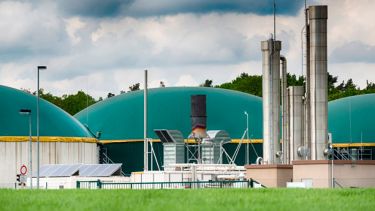 How do energy and waste relate and why is this important?
Energy is used whenever a product is manufactured, and depending on the materials used the product itself can be a store of usable energy. However, if no intervention is made, once a product reaches its end of life and is disposed as waste, then both the stored energy is lost and further energy must be expended to create a replacement product.
To put this in context 2,460Mt of waste was generated within the EU-28 in 2012 (UK 240Mt), of which 920Mt was non-mineral waste (UK 120Mt) (source).
Wasting this energy means that emissions of both carbon dioxide and methane, which contribute to climate change, are higher than they need to be. Additionally, intervention to recover either the basic materials or product components can cost effectively supply materials for manufacture of new products, and whilst doing so also contribute to a more sustainable society.
For these reasons such interventions are made and can be classified into the so-called 'Waste Hierarchy' (simplified here):
Prevent - use less material, extend life of products
Reuse - repair or refurbish whole items or parts
Recycle - turn wastes into new substances or products
Recover - incinerate with energy recovery
Dispose - landfill or incinerate without energy recovery
In the EU-28 in 2012 210Mt of waste was reused mostly as backfill material (UK 14Mt), 840Mt was recycled (UK 80Mt), 100Mt was recovered (UK 2Mt), but 1,150Mt of waste was disposed of (UK 90Mt). Of the latter all but 3-4% went to landfill (source).
Energy from waste (EfW) can help resolve two problems: waste management and emissions reduction. Decreasing landfill is a key part of addressing climate change since organic waste, when left to rot in landfill, generates methane - a significantly more potent gas than carbon dioxide (source).
The bottom-heavy nature of these figures makes it clear why all levels of government (local, national, regional, eg EU), are continuing to develop their policy portfolio with regard to waste (resource) streams; the previous UK government setting an ambition to move to a Zero Waste Economy', and the EU Commission shortly bringing forward its 'Circular Economy' package which is likely to result in no landfilling of recyclable waste by 2025.
Our expertise and activities
Whilst waste streams have traditionally been the remit of waste management companies and their associated supply chains (the largest EU companies having waste-related revenues of €5-10 billion a year), an increasing number of businesses are now seeking to make more effective use of both the energy and materials that they utilise. To do this they require both more efficient and new technology interventions that can be applied cost effectively.
Built upon long-standing academic strengths, and often delivered in conjunction with our business focussed applied research institutions such as the Advanced Manufacturing Research Centre, Energy 2050 delivers a wide range such interventions for our partners:
Prevention - design and application of new and improved materials, equipment and product design and prototyping services.
Reuse - development of product/component 'cascade' options including associated sustainability and techno-economic assessments.
Recycling - translation of advanced vision, control, and robotics-based technologies into systems that optimise the purity of recycling streams.
Recovery - efficiency improvements for energy recovery facilities and design and optimisation of district heating systems (including energy storage).
Disposal - land asset based energy technology systems to deliver alternative revenue streams, application of novel technologies to reduce exposure to the financial liabilities associated with landfill sites.
 
Energy recovery facilities: Detailed research areas
Fundamental investigations into combustion, gasification, and pyrolysis of wastes and the associated power generation systems
Design and operation of CHP/District Heating systems
Waste heat recovery and utilisation
Integrated power and waste management systems
Flue gas clean up systems
Recycle/reuse of ash residuals and the eventual disposal of sludge
Key people (A-Z)
Professor Jim Swithenbank
Chairman of Sheffield University Waste Incineration Centre
Emeritus Professor
Find a PhD
Search for PhD opportunities at Sheffield and be part of our world-leading research.