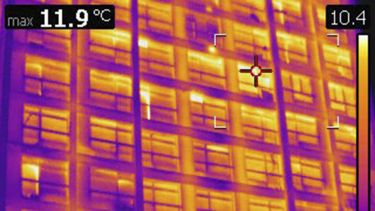 What are heat networks?
Heat networks generate large volumes of heat at a central source, which is then distributed to homes and businesses via pipes. Also called district heating, the system can efficiently heat large numbers of buildings, compared to small boilers commonly found in each home.
Why are they important?
Heating in our homes and industries accounts for half of all the energy we use. It produces a third of the UK's total greenhouse gas emissions. More efficient means of heating buildings is vital if we are to meet our climate change targets.
There are around 50 district heat networks under development in the UK - with established networks already active around the world, particularly in Scandinavia.
In Denmark, over 61% of customers receive their heat via networks. In the UK this is around 2%.
Our expertise and activities
For over 30 years we have played a key role in the design and expansion of one of the UK's first and largest district heating systems - in Sheffield.
Detailed research areas
GIS mapping of heat sources
Analysis of potential for waste heat capture and heat storage in networks
Evaluation and comparison of network extension options
Key people (A-Z)
Dr Karen Finney
Research Fellow, Department of Mechanical Engineering
Professor Jim Swithenbank
Chairman of Sheffield University Waste Incineration Centre
Emeritus Professor
For more information please contact Bruce Adderley.
Find a PhD
Search for PhD opportunities at Sheffield and be part of our world-leading research.