Energy 2050 is an opportunity for businesses to work with an industry-leading energy initiative.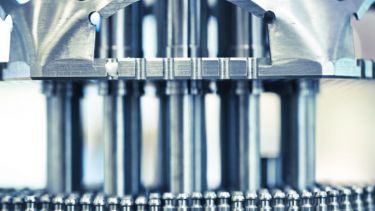 We offer innovative energy solutions for any commercial requirement, ranging from stand-alone systems through to a combination of technologies, our experience and expertise ensures the right intervention at the right time.
Energy 2050 is dedicated to turning innovation into working solutions. Our work is grounded upon academic excellence across the energy research spectrum and also utilises the unique facilities that exist at the University. These include access to the national Carbon Capture and Storage test facilities, the Translational Energy Research Centre (TERC) and the world leading Advanced Manufacturing Research Centre (AMRC).
We are able to support businesses with technology interventions that can
accelerate deployment of prototypes and first of a kind products and systems
improve the efficiency of energy systems and processes
de-risk investment in innovative energy technologies
Partner with us
Where your needs are potentially wide-ranging, we can offer a partnership arrangement that gives you access to all of the University's energy-related capability. A targeted programme of work can be agreed, which is then lead by a senior manager from the Energy 2050 team who will be responsible for delivery.
Technology development
If you have identified a longer term opportunity as part of your strategic technology development plan, but do not have the appropriate in-house resource, we can establish a doctoral (PhD, EngDoc) or postdoctoral project to suit your requirement.
Design and prototyping
In order to minimise development time, we also offer integrated design and prototyping services. This might be at one of our specialised on-campus laboratories, at the Translational Energy Research Centre or in conjunction with the design and testing teams at the University's Advanced Manufacturing Research Centre.
Through this range of partners, we can offer
a multi-disciplinary team of exceptional design engineers
expertise to produce anything from concept designs through to full-scale pre-production prototypes
state-of-the-art equipment and facilities for visualisation and rapid prototyping
Our facilities
Should you need access to specialised testing facilities then arrangements can be made to either carry out testing on your behalf or for your staff to work alongside our highly trained technical personnel to deliver the results you require.
We have a wide range of state-of-the-art facilities available:
Battery testing, state of charge and state of health.
Carbon capture technologies.
Low carbon combustion technologies.
Consultancy
When you have a specific short-term problem to be resolved Energy 2050 can provide you with contract-based expert support, whether that is in the form of a specific individual or a team drawn from across the University's faculties and departments.
Contact
Telephone: +44 114 215 7201
Email: info@energy2050.ac.uk
Find a PhD
Search for PhD opportunities at Sheffield and be part of our world-leading research.