On 8 October 2022 a big group of students, from Freshers to Finalists, met up for an autumnal ramble through Wyming Brook nature reserve on the edge of the Peak District. We were really pleased to be joined by lots of Erasmus students from the Netherlands and Germany, postgrads, staff and even a canine companion.
Our Deutscher Verein President Brad Hampshire said: "It was a great experience to get outdoors, explore Sheffield and speak some German and Dutch surrounded by the incredible landscapes. Thank you to everybody who turned out!".
This is just one of many activities being organised by our Nederlandse Vereniging and Deutscher Verein. Please check their socials for details.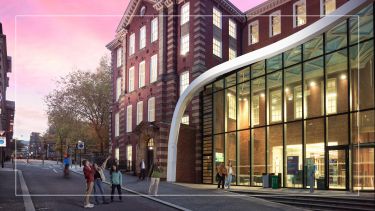 Visit us
Discover what sets Sheffield apart at our undergraduate open days on the Saturday 21 October or Saturday 18 November.