The Idealised Mother and the Socialist Movement in Weimar Germany: Public Lecture by Katherine Calvert (Germanic Studies), 22nd October 2020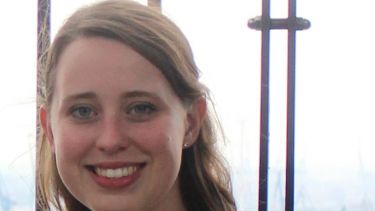 Katherine is the winner of the 2020 Sylvia Naish Lecture Prize. The Sylvia Naish lecture takes place annually at the Institute of Modern Language Research, London (although this year, Katherine's lecture will take place online), and is delivered by the winner of the lecture competition, which is open to research students in the field of Germanic studies at UK universities. 
Katherine's lecture analyses socialist women's responses to, and shaping of, ideas about motherhood in Weimar Germany (1919-1933). Taking Frauenwelt, the women's magazine of the German Social Democratic Party (SPD) during the Weimar era, as a primary source, it will be shown that, despite campaigns to increase women's access to birth control and provide better protections to single mothers, the left-wing women's movement did little to challenge widely held essentialist ideas about women's natural capacity for mothering. Katherine will explore how Frauenwelt's promotion of normative ideas about women's mothering not only reflected widespread acceptance of gendered divisions of labour in Weimar Germany, but also perpetuated such notions, allowing the ideal of women's mothering to remain intact and leaving supporters of the political left ill equipped to challenge effectively the rise of profoundly misogynistic politics on the far right in the close of the Weimar period.  
The topic of this lecture builds on Katherine's PhD research, which explores motherhood as a prominent theme in women's fiction and non-fiction writing from the Weimar Republic. 
Flagship institutes
The University's four flagship institutes bring together our key strengths to tackle global issues, turning interdisciplinary and translational research into real-world solutions.