2021 WRoCAH AHRC Competition Studentships- Applications now Open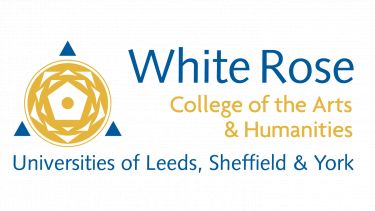 The White Rose College of the Arts & Humanities (WRoCAH) is a Doctoral Training Partnership of the Universities of Leeds, Sheffield and York. It is responsible for the distribution of AHRC-funded doctoral studentships for these universities and for the coordination of a doctoral training programme.
WRoCAH has around 50 AHRC studentships that will be awarded through open competitions.
First you will need to submit a PhD programme application through the University website here.
WRoCAH scholarships – you should complete the WRoCAH application form via the WRoCAH website. You will be able to save and return to your application and can make amendments up until the deadline. You must indicate when the final version of your application has been submitted and this must be done before the deadline for your application to be considered.
You can find out more about the department process here.
The final closing deadline for funding applications is 5pm GMT on Wednesday, 27th January 2021
If you have any questions about applying for a WRoCAH studentship in the Department of History then please contact Charles West (c.m.west@sheffield.ac.uk) or Beky Hasnip (r.hasnip@sheffield.ac.uk).
A world top-100 university
We're a world top-100 university renowned for the excellence, impact and distinctiveness of our research-led learning and teaching.