History work experience event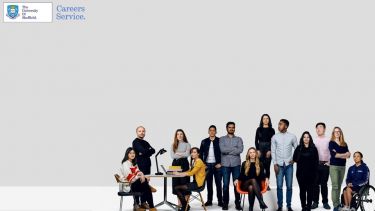 On the 15th of February we hosted a new online work experience event where we welcomed current students and alumni speakers to discuss some of the opportunities they are taking, or took part in during their studies.
It was a great opportunity for students who are considering taking a placement in the future to find out more, with plenty of space to ask questions. 
The speakers covered a wide variety of opportunities including placements as part of their degrees, internships and voluntary work. And they highlighted some fantastic experiences such as placement years within the university's Careers Service and a financial services company, voluntary work within local schools and as a student ambassador, and a placement year working internationally for a political advisory company.
The event was an excellent way to consider how gaining any form of work experience can be beneficial to our students in a number of different ways. It can support the development of new skills outside of academia. It can also help students to build new professional networks of contacts that may benefit them in the future. They can explore potential sectors and areas of work that they may be considering pursuing after they finish their studies. And it's a great way to enhance and build their CVs, and show prospective employers that they have initiative and have already gained experience of the world of work.
Stay connected with your University
Experience all the benefits and services that come from being a Sheffield graduate.