Professor Anthony Milton
B.A., Ph.D. (Cantab.), FBA
Professor of History
Director of Postgraduate Studies (funding lead)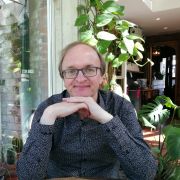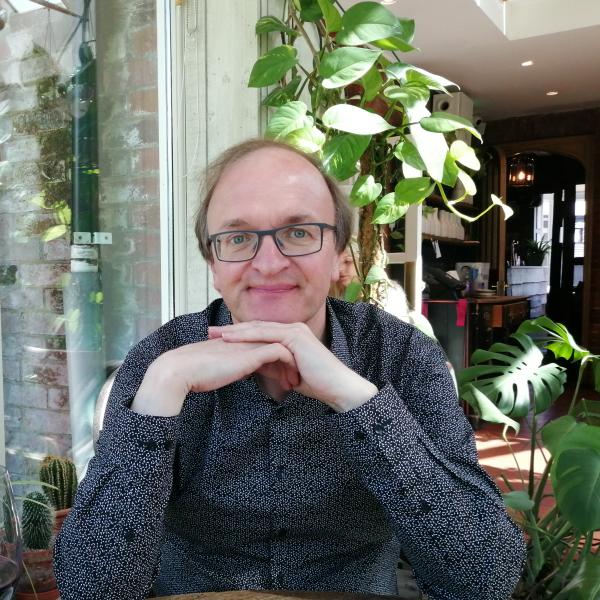 Profile

I grew up in Sheffield but took both my BA and PhD degrees at the University of Cambridge, where I was subsequently Stipendiary Research Fellow at Clare Hall for three years before returning to my roots and joining the Sheffield department in 1992. I was elected as a Fellow of the British Academy in 2022.

My books include Catholic and Reformed: The Roman and Protestant Churches in English Protestant Thought, 1600-1640 (Cambridge, 1995, repr. 1996, 2002) and Laudian and royalist polemic in seventeenth-century England: the career and writings of Peter Heylyn (2007, repr. 2013).

I also edited The Oxford History of Anglicanism Volume 1: Reformation and Identity c.1520-1662 (Oxford, 2017).

My latest book -- England's Second Reformation: the battle for the Church of England 1625-1662 (Cambridge, 2021) – argues that the 1640s, 1650s and early 1660s constituted a 'second reformation' as important as the more famous Tudor reformations, when the identity of the Church of England was fundamentally reshaped in the crucible of civil war, interregnum and the restoration of the monarchy.

I have written numerous articles on the religious, political and intellectual history of early modern England.

I have also worked on Dutch history and Anglo-Dutch relations, leading to my publication in 2005 of The British Delegation and the Synod of Dort (1618-19), a 170,000-word edition of unpublished documents and commentary relating to British participation in the most important international Protestant gathering before modern times. Among my ongoing projects is a book on British Protestantism and Europe 1560-1660.

I am currently writing a biography of Sir Thomas Wentworth, first earl of Strafford (1593-1641) provisionally entitled Image, Language and Power.

I am also returning to my post-doctoral research on politics and national identity in modern Indonesia via a project on perceptions and (self-)representations of Asia in the nineteenth and twentieth centuries.
Research interests

Part of my current research is focused on the life and career of Thomas Wentworth, 1st earl of Strafford (1593-1641) and the relationship between language, image and power in early modern English and Irish politics.

I also work on religious, cultural and political relations between Britain and mainland Europe between 1560 and 1660. Further ongoing projects include studies of rhetoric and disputation in Elizabethan Cambridge, and of the Gunpowder Plot and anti-catholicism.

I am also planning a larger project on the nature and uses of anonymity in early modern European writing and publishing.

My long-standing interest in politics and ideas in modern South-East Asia is also feeding into a broader study of perceptions and (self-)representations of Asia in the nineteenth and twentieth centuries.
Publications

Books

Edited books

Journal articles

Chapters
Research group

Research supervision

I have supervised postgraduate research students on topics ranging from the secretariat of Sir Thomas Wentworth and the bedchamber of King Charles I to the politics of information in Jacobean England, religious thought and ecclesiastical music in the early Stuart period, clerical politics and allegiance in early Stuart Cheshire and Lancashire, Jacobean patristic scholarship, and cultural interactions in the English factory in Japan, 1613-1623. 

I welcome postgraduates interested in pursuing any aspect of English religious, political, cultural or intellectual history in the period 1560-1700. The University Library at Sheffield is excellently equipped for the study of the printed literature of this period.

Current Students

Primary Supervisor

Second Supervisor

 

Completed Students

James Mawdesley - Clerical Politics in Lancashire and Cheshire during the Reign of Charles I, 1625-1649.
Anne James - Jacobean Patristics.
David Coast - The Politics of Information in the Correspondence of William Trumbull and Sir Dudley Carleton, 1616-25.
James Lewis -  'Nifon catange or Japon fation' : a study of cultural interaction in the English factory in Japan, 1613-1623
Charlotte Brownhill -  The personal and professional relationships between Thomas Wentworth, Earl of Strafford, and his closest advisors

 
Teaching interests

Early modern English and European political, religious and cultural history. I have taught degree-level courses in both Dutch and English history, and an MA module on religious tolerance and intolerance. My new Special Subject is on views of the East and the West in the 19th and 20th centuries.
Teaching activities

Undergraduate:

HST21010 - The Gunpowder Plot
HST247 - A Protestant Nation? Politics, religion and culture in England 1558-1640
HST31036 – The West and the East in each other's eyes
 
Postgraduate: 
HST6602 - Early Modernities
Professional activities and memberships

Founder and co-editor of Manchester University Press monograph series - 'Politics, Culture and Society in Early Modern Britain'
Member of Advisory Board and steering committee of new AHRC Network on 'Europe's Short Peace, 1595-1620'
Member of the international editorial board of Acta et documenta Synodi Nationalis Dordrechtanae (1618-1619).
Member of the editorial boards of the Reformation and Renaissance Review and Studies in Puritanism and Piety.
'International Assessor' for the Irish Government's Post-Doctoral Scheme
External assessor of applications for research grants to the Social Sciences and Humanities Research Council of Canada

Refereeing and Reviewing

Presses: Oxford University Press, Cambridge University Press, Manchester University Press, Ashgate, Boydell, Palgrave, Routledge, Reformation Heritage Books, Stanford University Press, Summum Academic Publications, University of Notre Dame Press, Yale University Press.

Journals: Archiv für Reformationsgeschichte, The Bulletin of the John Rylands Library, Diplomacy & Statecraft, English Historical Review, Erudition and the Republic of Letters , Historical Journal, Historical Research, Journal of American Studies, Journal of Anglican Studies, Journal of British Studies, Journal of Early Modern History, Journal of Ecclesiastical History, Journal of the History of Reformed Pietism, Journal of Theological Studies, Reformation and Renaissance Review, The Seventeenth Century 

Previous administrative roles:

Departmental Director of Research and Innovation; Careers Liaison Officer; Chair of Teaching Committee; Director of Postgraduate Studies.
Public engagement

I have spoken to the Prince's Teaching Institute, to the Sheffield and Northampton branches of the Historical Association, and to Hills Road Sixth Form College (Cambridge) and Silverdale School (Sheffield).

Through the 500reformations project I gave a public talk on 'Was the Reformation the first Brexit?' at the Central Library, Sheffield (May) and a schools talk 'Was the English Reformation successful?' at Silverdale school (April).

I have also given public talks at Auckland Castle and Sheffield Cathedral, spoke on 'Was the Reformation the first Brexit?' at the Sheffield Central Library (as part of the 500reformations project), and participated in a public debate with Prof. Frank Furedi and Prof. Angie Hobbs (Philosophy) on 'Tolerating Intolerance' as part of the Sheffield Salon series.

In the media:

When an international conference – with invited delegates from seven countries – was held in Dordrecht (Holland) in April 2006 to celebrate the publication of my second book, The British Delegation and the Synod of Dort, I was interviewed separately by journalists from three Dutch newspapers – Reformatorisch Dagblad, De Dordtenaar, and the Friesch Dagblad – each of which published their interview as a full-page article with photographs. The book and conference were also discussed in Drechtsteden and the Nederlands Dagblad. A copy of the book was also formally presented to an alderman of the city.

My paper at a Leuven conference in 2013 made headline news in the newspaper Reformatorisch Dagblad (20 April) under the heading 'Heidelbergse catechismus populair in Anglicaanse Kerk'

I appeared on the US TV version of 'Who Do You Think You Are?' with the Hollywood actress Ashley Judd, and acted as script consultant for a TV documentary by Melvyn Bragg on the King James Bible.