Dr Caoimhe Nic Dháibhéid
B.A. (UCC), M.A., Ph.D. (Queen's University Belfast)
Senior Lecturer in Modern History
Director of Learning and Teaching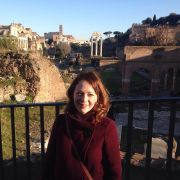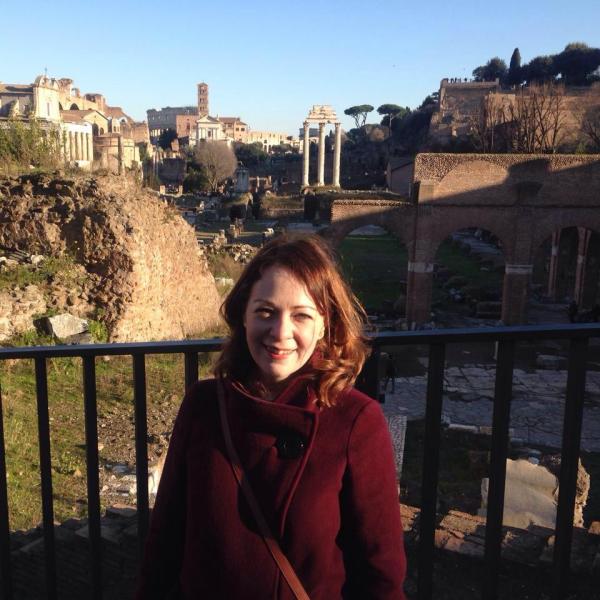 Profile

I joined the department in the summer of 2013.

I studied History and French at University College Cork, before undertaking an M.A. and Ph.D. at Queen's University Belfast. In 2009-10 I was a Research Fellow at the Institute of Irish Studies, Queen's University Belfast, and from 2010-2012 I was Rutherford Research Fellow at Fitzwilliam College, Cambridge.

I work primarily on Irish history, in particular the Irish Revolution, and the history of political violence and terrorism since the nineteenth century. Currently I am turning my attention towards a cultural history of the Irish Revolution, focusing particularly on the history of emotions.
Research interests

I am currently engaged in two research projects. The first is a study of the children of the executed men of the Easter Rising of 1916.

Tracing their childhoods through the traumatic impact of the Rising, I follow the paths of these 'national orphans' to adulthood in the early years of the Irish state. All, whether politically engaged or not, grappled with their fathers' deaths and the tensions between public and private identities, family memories and national hero-narratives, and the mingling of pride and grief.

More broadly, the book explores issues of memory, state commemorative practices, and the forging of personal identities in the shadow of national foundational myth, as well as the legacies of political violence.

The second project I am working on is entitled 'An Emotional History of the Irish Revolution'.

This project aims to chart a new path for understanding how the Irish Revolution was mobilised, experienced, understood and remembered, by centring the history of emotions during these turbulent years.

My work will thus emphasise the contingency of revolutionary change in Ireland, showing why the specificities of emotional expression between 1916 and 1923 meant that revolution was then embedded amongst a significant proportion of the population, whereas previous efforts - in 1798, 1803, 1848 and 1867 - had failed.

Taken together, my project will demonstrate that there is thus an emotional logic to the Irish Revolution as well as a political and military one. 
Publications

Books

Edited books

Journal articles

Chapters
Research group

Research supervision

I warmly welcome enquiries from prospective students interested in pursuing research into Irish history, the history of political violence, and the cultural history of revolutions.

Current Students

Second Supervisor

Completed Students

Rebecca Mytton - Revolutionary Masculinities in the IRA, 1916-1923.
Gareth Roddy (second supervisor) - Into the West: The Literature of Travel in the Western Peripheries of the British-Irish Isles, c.1880-c.1940.
Philip Back (second supervisor) - 'If you build it, they will come': the origins of Scotland's Country Parks.

 
Teaching activities

Undergraduate:

HST295 - The History of Terrorism
HST2036 - The Easter Rising: Living, Fighting and Dying in 1916
HST3306 A Thematic History of Revolutions
HST3136/37 - The Irish Revolution
Professional activities and memberships

Administrative roles:

Admissions Tutor (2014-2016)
Widening Participation Officer (2013-2016)
Schools Liaison Officer (2013-2016)