Barbara Hateley
Honorary Research Fellow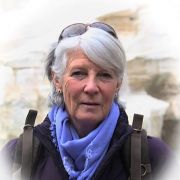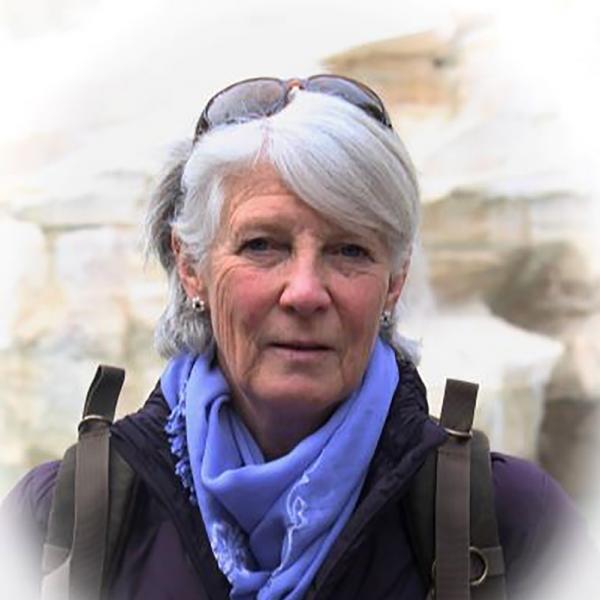 Qualifications

I initially studied for my first degree with the Open University gaining a BA (Hons) First Class. My MA was then completed at Oxford Brookes University focusing on both History and Art History with a dissertation on refugee Art Historians entering the UK during the Second World War. I completed my PhD at the University of Sheffield moving to concentrate on the families of British servicemen held prisoner of war during WWII and the British government's dealings with these families. 

Concurrently with these qualifications, I completed employment-based qualifications including a PGCE (Post-Compulsory) with the University of Greenwich, a Post-graduate Diploma in Education (Applied Linguistics) and a Post-graduate Certificate in Mentoring and Coaching in Education.
Research interests

My current research continues my research into the experience of British POW families during WWII and includes both research into the Royal Horticultural Society 'Seeds for Prisoners' scheme of that period and continuing research into organisations supporting POW families during the same period  focusing on the work of The Prisoners of War Relatives Association (POWRA) in Britain.

Publications 

Books & Book Chapters:

War and Welfare: British Prisoner of War Families, 1939-1945. Manchester: Manchester University Press. 2010. 1SBN 0719078547

Moore, B. & Hately-Broad, B. (eds) Prisoners of War, Prisoners of Peace. Oxford: Berg, 2005. ISBN 1845201566

 'Coping in Britain & France; a comparison of issues affecting the homecoming of prisoners of war following the Second World War' in Moore, B. & Hately-Broad, B. (eds.) Prisoners of War: Prisoners of Peace. Oxford: Berg, 2005 ISBN 1845201566.

'ESOL through Sport' in Herrington, M. & Kendall, A. (eds.) Insights from research and Practice. A Handbook for Adult Literacy, Numeracy & ESOL Practitioners. Leicester: NIACE, 2005.

'The "Idle Women": Breaking Gender Stereotypes on Britian's Inland Waterways During the Second World War' (with Bob Moore) in Andrews, M. & Lomas, J. (eds.) The British Home Front: Images, Myths and Memories. Palgrave, 2014.

Forthcoming:

'"Undesirable Familiarity": British Womanhood and Italian Prisoners in World War II' (with Barbara Hately) in Matthias Reiss and Brian Feltman, Local Women, Sexuality and Prisoners of War, 1914-1956: Consorting with the Enemy (Palgrave 2021) 

Journal Articles:

'Nobody Would Tell You Anything. The British Government & Prisoner of War Families During the Second World War.' Journal of Family History. Vol27, no.4, 2002. ISSN 0363-1990

'Living on Hope and Onions: The everyday life of British Servicemen in Axis captivity. 1939-1945. The Journal of the Second World War Experience Centre. 2003.  (with Bob Moore).

'ESOL through Sport'. Research and Practice in Adult Literacy (RAPAL) Journal. Autumn 2003. ISSN 1747-5600.

'Problems and Good Practice in Educational Provision for Adult Travellers. The Wakefield "Kushti" Project.' Intercultural Education. Vol15, no.3, 2004. ISSN 1467-5986.

'Today we have naming of parts. The development of basic education in the British Army in the Twentieth Century' Research and Practice in Adult Literacy (RAPAL) Journal. Spring/Summer 2008. ISSN 1747-5600.

'Captive Audience: Camp Entertainment and British Prisoners of War in German Captivity, 1939-1945'. Popular Entertainment Studies. Vol.5, Issue 1. ISSN 1837-9303 (with Bob Moore).
Professional activities and memberships

Fellow of the Royal Historical Society.
Public engagement

Since 2008, I have undertaken substantial public engagement activities centred on talks to a wide range of organisations including U3A groups, Women's Institutes, Probus groups and a range of other diverse women's organisations including a Farm Women's Group. These talks have included topics such as: Quilts made by Women Internees in Changi during the Second World War; Women Working on British Inland Waterways during WWII; First World War Silk Postcards.