Becky Flowers
BA (Hons), MA
Research student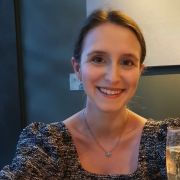 Profile

Thesis title: The Afterlives of the Religious in Reformation England.

Supervisors: 

Period:

1500-1800

Thesis abstract:

This project aims to produce an in-depth study of the lives and experiences of monks and nuns in the aftermath of the dissolution of their monastic houses during the 1530s, as a result of the English Reformation.

By utilising a wide range of source material from many locations throughout England the study will identify the ways in which the lives of the displaced religious were shaped by a number of different factors including gender ideology, geographical and social trends.
Qualifications

PhD History, University of Sheffield, 2020 - present
MA History, Teesside University 2016
BA (Hons) History, Teesside University 2015