Creative workshop: picturing experiences of a rare disease
A creative workshop was held in March 2023 in collaboration with an artist and clinical practitioners.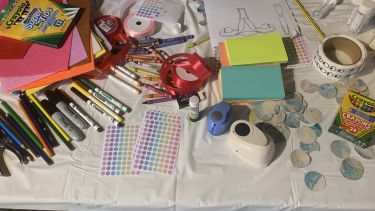 Off
Creative workshop: picturing experiences of a rare disease
Emily Ross, Department of Sociological Studies and iHuman
Gestational trophoblastic disease (GTD) arises from faulty placental cells and comprises several rare conditions including molar pregnancies and choriocarcinoma. Molar pregnancies can initially be experienced as a typical pregnancy but will not be viable and may require chemotherapy. Choriocarcinoma is a more serious cancerous condition, often identified after birth. All patients undergo follow-up involving the measurement of hCG, also known as the 'pregnancy hormone'. GTD spans the worlds of reproduction and oncology, blurring boundaries between pregnancy and illness and allowing us to explore the social shaping of medical practices.
GTD is the subject of my Wellcome Trust-funded project, which explores how societal understandings of pregnancy and cancer shape clinical management and patient experiences of GTD. I was fortunate to receive an additional grant from the Wellcome Trust to conduct some public engagement work based on my study. The aim was to raise awareness of my research and this rare disease amongst a wider audience.
A lack of awareness surrounding gestational trophoblastic disease impacts patients because they must make sense of the condition whilst simultaneously undergoing diagnosis, monitoring and treatment. For some patients, sense-making involves engagement with visual representations. Few images of this condition exist within the materials provided to patients by NHS treatment centres. In this public engagement work I wanted to explore existing medical images of GTD, facilitate the development of new images arising from patient experience and share these with the public.
The first step has been a creative workshop, held in March 2023 in collaboration with an artist and clinical practitioners. This event allowed women affected to re-imagine existing diagrams of GTD and express their own experiences through creative approaches. Following presentations to participants about medical images, genetics and GTD and the emotional impacts of the disease, attendees worked with an artist to create their pictures. The result was a collection of beautiful artworks capturing the emotions, fears and questions experienced by women diagnosed with molar pregnancy or choriocarcinoma. These works will be displayed in an online gallery, accompanied by a film capturing images of and explaining the event. These will be shared on the iHuman and university websites.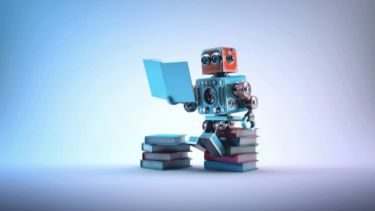 Our work
How we understand being 'human' differs between disciplines and has changed radically over time. We are living in an age marked by rapid growth in knowledge about the human body and brain, and new technologies with the potential to change them.
Flagship institutes
The University's four flagship institutes bring together our key strengths to tackle global issues, turning interdisciplinary and translational research into real-world solutions.