Covid-19 Support from Sheffield Voices at Disability Sheffield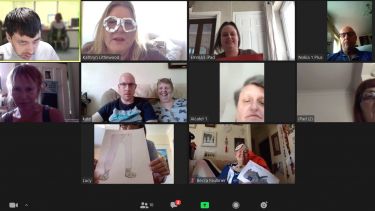 Off
Since lock down began we have been facilitating two coffee mornings per week for one hour at a time. These meetings have been open to anyone with a learning disability and Autism, and they have proved extremely successful in connecting us with many people who we didn't know before.
The meetings are structured and are a mixture of fun and games, as well as talking about issues related to people with learning disabilities and self-advocacy. The meetings are a useful way to give out accessible information about a range of things, including government guidance on lockdown rules. The group usually stays online for a few hours after we leave, to continue chatting with each other. We have also been inviting people from the community into the meetings to do both fun things like art, magic and theatre but also to talk about issues affecting them like Health Watch.
Issues have been coming up in these meetings that revolve around care that people are receiving and we have been concerned that people are paying a lot of money for their acre per month and support is via phone calls rather than care companies using PPA to help people with things like cooking, cleaning and self-care.
In addition to this we have been making films with disabled people dialling in to talk to us about things that are happening to them. We have been posting the videos on our social media and Disability Sheffield You Tube site.
We feel that these have been vital in supporting people to have a voice during this difficult time and for people to feel more included in society. From the videos people have been invited onto radio to talk about issues that affect them also.
We have also been connecting with care homes as part of the #Right2Home campaign and also a piece of research that we are doing around care homes and self-advocacy. The group on ZOOM have been coming up with ideas and questions to ask people who live in care homes that we have set meetings up in the next few weeks with.
The idea of the meetings is to get an idea of how people who are living in care homes have a voice and what happens if they raise concerns about their care.
We have also been purchasing digital equipment for people who are very isolated and supporting them to connect to Zoom and other social networks.
We have also put a small team of people with learning disabilities together to connect to other people with a learning disability who are very isolated and are not able or do not wish to connect via video and the internet. This has worked well but it is a very labour intensive piece of work as the people doing the support also require a lot of support themselves.
Some of the other things we have been involved in is connecting with national organisations like Learning Disability England and Inclusion North. This has proved valuable in us learning about what other groups are doing and also a great way to share information and not to reinvent the wheel.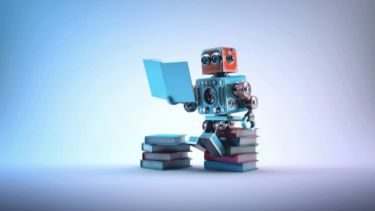 Our work
How we understand being 'human' differs between disciplines and has changed radically over time. We are living in an age marked by rapid growth in knowledge about the human body and brain, and new technologies with the potential to change them.
Flagship institutes
The University's four flagship institutes bring together our key strengths to tackle global issues, turning interdisciplinary and translational research into real-world solutions.