Global connections and pandemic disconnections: What planning a wedding shows about early responses to the COVID-19 outbreak
When I received an invitation to participate in the edited volume on Being Human during COVID-19 in June 2020, the topic sounded welcoming for an unusual experience that for me was deeply upsetting at the time.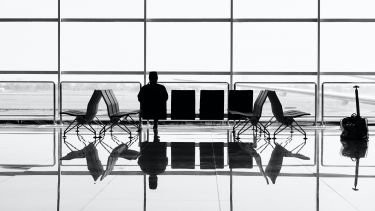 For about a year, after our civil wedding, my wife and I – who live in Germany – had been planning to throw a big wedding party in Mexico in March 2020. However, on that same week COVID-19 became global, so we decided to call off the event, while some of our guests and us were already in Mexico. 
My contribution to Being Human during COVID-19 illustrates a number of connections across the globe and understandings that were taken as given, and how the pandemic disrupted all of these. In my chapter, I provide an account of how planning an international wedding allowed us to get a sense of what was happening in several countries around the world on the days before and after COVID-19 was declared a pandemic. The chapter describes how our international guests changed their minds little by little about traveling or not, depending on what they heard in their workplaces and on the news. It also tells about mismatching understandings and responses in different countries, disagreements with local governmental measures – for Jasanoff, "civic dislocation"—, and our struggle with the airlines to try to fly back to Europe. All of these examples illustrate a new ethics of mobility that started to emerge as people learned to live with the pandemic. While in pre-pandemic times it was common to think of moving large numbers of people towards one particular location for a single and private event, all usual mobility assumptions and practices changed in the days before our scheduled wedding celebration. 
While my contribution to Being Human during COVID-19 prioritised space and displacements on space (and their avoidance), here I would like to say a little bit more about time, temporalities, and human life trajectories. Time is a necessary dimension to appreciate the impact of the pandemic over mundane lives and events. The pandemic slowed down all sorts of routines and made differences across planning practices more visible. It also made many people change their priorities, thus having an effect on their personal relations and people's capacities to think of career and life projects. In other words, the pandemic has affected people's sense of agency. 
The topic of wedding and life planning can be squeezed a bit further to search for further examples. It is a common concern amongst adults-who-postponed-their-weddings-due-to-COVID-19 to think of when to start trying to get pregnant, while thinking of re-scheduling their wedding – as long as contagion numbers look fine –, and when personal health, budget, work contracts, wedding providers' conditions and local health regulations seem to allow it. Accommodating family planning and wedding planning during the pandemic is difficult. Some women also face a series of dilemmas because they would like to get pregnant but also would like to be able to fit their wedding dress without major alterations, without feeling exhausted, and without the stress that goes with planning a massive event.
As the pandemic has stayed in our lives, and following the development of wave after wave of increasing contagion numbers, the emergence of new variants, people have had to find new ways of planning their lives. The conventional go-to examples to follow, what Jerome Bruner would call "canonical narratives" that provide a sense of direction to our lives, seem to be less helpful than before. At times, the development of COVID-19 vaccines also get to play a role in people's life planning, at least in the regions of the world where vaccines have been made available.
There are many ways in which COVID-19 keeps affecting human and social life that deserve much more attention. Being Human During COVID-19 does a terrific work at making salient different life experiences and bringing them together. Personally, I appreciate how the many themes it covers helps to relativise what to us seemed like a tragic experience in March 2020. Compared with the experience of marginalised groups, ours seems like a superfluous, privileged, and ultimately unnecessary event. Brigitte Nerlich's chapter reminds us that cancelling our party was our way of playing our part in a many millions team, to re-use New Zealand prime minister Jacinda Ardern's metaphor.
50% off (£45.99 £22.99) when you order from Bristol University Press. Use code POB 50 by midnight on 1 October 2022 at: https://bristoluniversitypress.co.uk/being-human-during-covid-19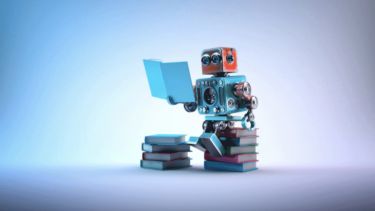 Our work
How we understand being 'human' differs between disciplines and has changed radically over time. We are living in an age marked by rapid growth in knowledge about the human body and brain, and new technologies with the potential to change them.
Flagship institutes
The University's four flagship institutes bring together our key strengths to tackle global issues, turning interdisciplinary and translational research into real-world solutions.