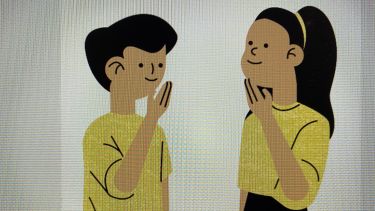 Dr Ryan Bramley and Dr Kirsty Liddiard, School of Education and iHuman, have just received Public Engagement Funding for a project entitled, Animating Inclusion.
Animating Inclusion builds on from a recently completed Sheffield Innovation Programme collaborative project, How do Deaf British Sign Language (BSL) users experience suspense in film? 
Kirsty Liddiard and Ryan Bramley partnered with Paper, a local Sheffield-based user research and service design company, to explore the (in)accessibility of the cinematic experience for Deaf people. Sound is a key device that filmmakers use to build suspense for their audiences. The project explored how well this sound is translated into words in the captions that Deaf people see when they watch a film, especially if they have no memory or experience of sound. You can read more about our project findings here.
Excitingly, Animating Inclusion will create and disseminate a short accessible animated film to communicate findings across different contexts: to engage both the general public (in particular, members of the Deaf community) and various branches of the media industry with the important themes and findings that emerged from this participatory research. Due to the success of their collaboration, Kirsty and Ryan are working again with Paper, and Beth Evans, Founder and Creative Director of SUBTXT CREATIVE, but the Public Engagement funding will also facilitate a new partnership with Inertia Creative, a digital collective based in the heart of Yorkshire which will bring the research findings to life by creating an accessible animated film.
Adopting an animated film format follows in the footsteps of recent and successful public engagement projects that have come out of the University, such as 'Everyday Life with IBS' (White, 2021).
BSL interpreting was embedded throughout the original project to counter researcher–participant language barriers and their ethical implications and our public engagement approaches must follow suit. Very few public engagement events and materials are fully accessible for D/deaf communities and people. This marked lack of access and engagement is a key reason why D/deaf people's communities remain under-represented in research. Therefore, we see the production of the Animating Inclusion film as key to encouraging cultures of accessibility within research-communication and public engagement.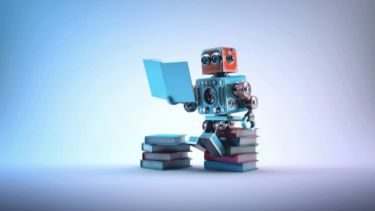 Our work
How we understand being 'human' differs between disciplines and has changed radically over time. We are living in an age marked by rapid growth in knowledge about the human body and brain, and new technologies with the potential to change them.
Flagship institutes
The University's four flagship institutes bring together our key strengths to tackle global issues, turning interdisciplinary and translational research into real-world solutions.