Off
How does science shape what humans know, and what we know humans to be?
The Covid-19 crisis has thrown a spotlight onto these questions, and the life-and-death stakes attached to human knowledge. For example, what role did scientific knowledge play in policy decisions during the pandemic, and how did that knowledge influence decision-makers' perceptions of 'the public'?
Our work addresses such questions, revealing with the assumptions and imaginaries that underpin our knowledge about the world, who contributes to that knowledge, and who or what remains excluded. Engaging with these questions sheds new light on some of modern democracies' most urgent issues, such as what determines whether knowledge is trustworthy, what kinds of knowledge are needed to address social and environmental crises, and whether we are really seeing the rise of 'post-truth' societies.
How are digital platforms changing experts and expertise?

Making climate social

Science, politics and trust in the Covid-19 crisis

Picturing emergency

The use of consensus in evidence-based policy
Why do governments not follow their own ethical advice in times of crisis?

Ethics and Expertise Beyond Times of Crisis: Learning from international varieties of ethics advice 

iHuman is part of a new three-year collaboration between the UK, Germany and Australia, funded by the Economic and Social Research Council, that seeks to discover why governments do not follow their own ethical advice during times of crisis, what this means for policy decision-making and how this influences outcomes for citizens. The Covid-19 pandemic has brought these questions to the fore. National government strategies, public debate and public health outcomes have varied substantially. The project team will examine the specific role of ethics advice in processes of crisis management, navigating expert knowledge, building organisational networks and policy learning in shaping these international differences, using a case study method to compare the UK, Germany and Australia. How can government ethics advice be organised in the future to improve institutional capacity and agility, strategic thinking, pluralistic forms of expertise, and responsiveness to diverse publics? 

iHuman's Warren Pearce is leading project work on how ethical controversies take shape on digital media. The interdisciplinary project draws on science and technology studies, bioethics, and policy studies, and is led by Professor Jessica Pykett (University of Birmingham)

More news to follow

check out this space ...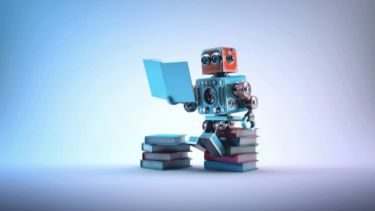 Our work
How we understand being 'human' differs between disciplines and has changed radically over time. We are living in an age marked by rapid growth in knowledge about the human body and brain, and new technologies with the potential to change them.
Flagship institutes
The University's four flagship institutes bring together our key strengths to tackle global issues, turning interdisciplinary and translational research into real-world solutions.