Introducing Being Human During COVID-19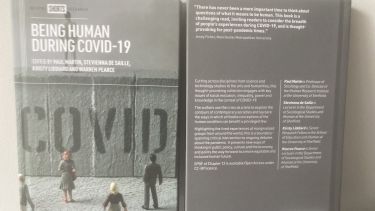 Over the last two years, iHuman has been leading the writing of a unique edited collection that reflects on Being Human During COVID-19. The book assembles an international, interdisciplinary group of writers and thinkers to reflect on the impacts and implications of the pandemic on people around the world. We have sought to produce a different type of academic book, grounded in cutting-edge scholarship but communicated in short and snappy chapters that get straight to the heart of the issue. Over the coming weeks, contributors to the book will be writing for us here on the iHuman blog, providing a taster of the book, and perhaps even persuading you to pick up a copy… We begin here with our editors' overview of the big issues and ideas driving the book.
Fissures and fractures
The COVID-19 crisis poses massive challenges for many citizens, businesses, policymakers and professionals around the globe. The pandemic has highlighted pre-existing divisions
and inequalities in society, while also opening up new fissures and fractures. However, as many have commented, the crisis also presents new opportunities to fundamentally rethink many aspects of social, cultural, psychological and economic life. Three key issues
have emerged in this context that are fundamentally concerned with the experience, meaning and understanding of being human. Firstly, the marginalisation of many groups of people, most notably members of Black, Asian and minority ethnic (BAME) communities, disabled, young, older and displaced people and how they are valued and devalued in the response to the virus. Secondly, the role of new scientific knowledge and other forms of expertise in these processes of inclusion and exclusion. Thirdly, the remaking and reordering of society as a result of the pandemic and the opening up of new futures for work, the environment, culture and daily life. 
Focusing on 'the human'
The relevance and applicability of human and social sciences have been debated as we enter a period of knowledge generation that has emphasised the biomedical over the socio-political or psycho-political. These critical understandings of how we might better make the future are still missing from public discussion of the post-COVID world.
The focus on 'the human' as a central analytical heuristic is a defining feature of the approach taken here. This owes much to ideas coming out of the broader field of what has become known as the critical posthumanities. It is a diverse and unruly set of concepts and methods for understanding the human that share a common desire to unsettle traditional assumptions about what it means to be human, who is or is not in this category, and decentring the human as the focus of both scholarly attention and political practice. It also emphasises our entanglements with both other humans and various non- humans, including animals, the environment and technology. However, Being Human During Covid-19 does not simply just connect with the posthumanities, as it is more eclectic and open to other forms of scholarship grounded in both the  social sciences and science, technology, engineering and maths (STEM) disciplines. 
Covid-19's window on society
These essays use COVID-19 as a means of exploring some of the central dynamics of power and knowledge at work in contemporary societies. This sheds light on the way in which the pandemic has reinforced existing inequalities, created new possibilities and remade ideas about the human. The pandemic has clearly transformed society: and we seek to understand this transformation in terms of negation and possibility. While the authors are from a wide range of backgrounds in the social and human sciences, humanities and STEM disciplines, we share a commitment to a more human future, one that challenges orthodox thinking and seeks to imagine how we can build a better world after the pandemic. The essays make use of a variety of sources: empirical studies of policy making, co-produced research drawing on the lived experience of marginalised groups, social media analysis, sociological theory, literature studies and work on new technoscientific knowledge. In doing so they start to address some of the most interesting and important questions about how we understand the contemporary human. These include:
How is the human being conceived of in different domains by new forms of knowledge, political action and social norms?
Where in the world is understanding of the human being expanded, contested, pushed back or unmade? Do variations exist in terms of place? Are particular notions of being human specific to the West or Global North?
How are ideas of the human being regulated by government, private actors and civil society?
Can we talk about an emerging post- COVID-19 human that is distinct from the pre- pandemic human? What sort of humans do we want to become?
Over the coming weeks, we will delve into these questions in more detail, providing new scholarship on what 'being human' means during a global pandemic, and how the repercussions of Covid-19 continue to shape societies over two years since the initial outbreak. 
This post is an edited version of the Introduction from:
Martin, P., de Saille, S., Liddiard, K. & Pearce, W. (Eds.). (2022). Being Human During COVID-19. Bristol: Bristol University Press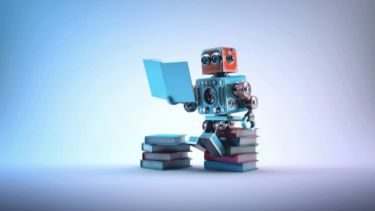 Our work
How we understand being 'human' differs between disciplines and has changed radically over time. We are living in an age marked by rapid growth in knowledge about the human body and brain, and new technologies with the potential to change them.
Flagship institutes
The University's four flagship institutes bring together our key strengths to tackle global issues, turning interdisciplinary and translational research into real-world solutions.