On building trust: Co-producing what it means to be trustworthy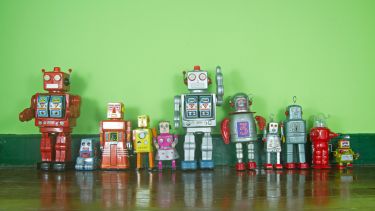 Trust is central to conversations of trustworthy autonomous systems. However, what does it mean to be trustworthy? What does trust mean? Who, or what, is involved when we talk about trust? Trust is also, as we hope to show in this blog post, a relational concept. Trust is always created, imagined and established with relationships to others in mind. Trust is achieved together. Through our Reimagining TAS with Disabled Young People project, we have worked as a team to seek to understand what trust (and trustworthiness) means. Our first blog post (available here) explored our hopes, desires and goals for this project and why disability needs to be the driving force of inquiry into conversations on TAS. In our second project blog post, we hope to demonstrate two key points. First, that only through co-production can we appreciate that building participatory methodologies are essential to building trust over time with the people we research with. And second, that trust can be theorised and defined together through these participatory methods.
Trust and meaningful authentic relationships are key to co-producing research and knowledge with young people (Liddiard et al. 2022). Disabled young people, in particular, are often treated in tokenistic ways by research inquiry, considered as having the capacity to participate in certain areas of inquiry, but excluded from others, such as analysis and writing (Nind 2008; Liddiard et al. 2019; Bailey et al. 2014). Emerging models of research, such as Disabled Children's Childhood Studies, have challenged such adult-centric tokenism, valuing children and young people's voices and experiences as critical to authentic research about their lives. Disabled Childhood Studies actively positions the voices and experiences of disabled children and young people at the centre of inquiry (Runwick-Cole et al. 2018). Moreover, by emphasising disabled young people, this perspective asks researchers to review the assumptions they hold about the kinds of research participants and co-production partners that they work with. Too often research assumes non-disabled people as participants and researchers. This assumption is ableist: it assumes only non-disabled people will be present in research. In contrast, we reimagine our research partners: emphasising the distinct skills and perspectives offered by disabled young people (Runswick-Cole et al. 2017). Thus, we hope to challenge the normative and ableist power balances that persist in the research process and to build trust with young people as co-researchers and collaborators.
Part of this is embracing alternative approaches towards how research happens in practice: working in different ways; taking our time, resisting the normative timescales of research; and blurring the boundaries of individual participation and contribution. In contexts of ableism – a world view, or dominant reality that assumes and values those deemed to be able-bodied and minded – some researchers call this 'Crip time' (Kafer 2013). Essentially, it refers to the need to acknowledge new temporal frameworks of research that embody alternative orientations in and to time. Thus, working at comfortable speeds with disabled children and young people, supporting the progress of inquiry regardless of external pressures, is also central to building an embodied ethics of care towards building trust in co-production research with disabled children and young people.
As part of our project, we've held a series of workshops at Greenacre School. In introducing our project, we talked about the role of research in advancing social worlds and the innovation of technology and trustworthy autonomous systems. We also set about exploring the question, 'What is trust?'. We took this as a 'big question' based on our project team's established methodologies for previous research available here – this includes thinking time, breaks and rest, and introducing stimuli to generate discussion and build upon the contributions of others. Together as co-researchers, we discussed the importance of trust, the time it takes to build it and everyday examples in which trust (and being trusted) becomes important. Our principles of trust included being honest, trust being reciprocal and shared, and trust being able to be sure that someone will follow an instruction when you give them. A particularly pertinent example was trusting animals and the difference between trusting a dog (understood as trustworthy) and not a cat (considered as untrustworthy). By considering animals the young people are moving towards a consideration of trust in relation to more-than-human life (which of course relates to technology and science). With this, our co-created theorisations of trust that we sought to build together build upon, contribute to, and relate to, key conversations on trustworthy autonomous systems, our relationships to technology and of course, always coming around to what it means to be human.
As we progress our project with our team of researchers, our foundations of trust that we have created together will shape and inform how we understand trustworthy autonomous systems. Our trust also comes from working across disciplines and from being led by disabled children and young people. With this, trust is also about giving voice, leadership and being trusted with the ability to drive aspirational research agendas. Further to this though, is how such foundational work, slow scholarship and participatory efforts facilitate deeper understandings and disruptive (re)imaginations into the future of trustworthy autonomous systems and their design. Our hope is that, with trust and time, our upcoming project activities will seek to do just that.
References
Kafer A. 2013. Feminist Queer Crip. Indiana University Press: Bloomington and Indianapolis, IN.
Liddiard, K., Goodley, D., Runswick-Cole, K., Whitney, S., Vogelmann, E., Watts, L., Aimes, C., Evans, K. and Spurr, R. (2022) Living Life to the Fullest: Disability, Youth and Voice. Bingley: Emerald Publishing
Liddiard, K., Runswick-Cole, K, Goodley, D., Whitney, S., Vogelmann, E. and Watts, L. (2018) '"I was excited by the idea of a project that focuses on those unasked questions": Co-Producing Disability Research with Disabled Young People', Children and Society, 33: 2, 154-167
Nind M. 2008. Conducting qualitative research with people with learning, communication and other disabilities: Methodological challenges. ESRC National Centre for Research Methods Review Paper. National Centre for Research Methods.
Runswick-Cole K, Curran T, Liddiard K. 2017. The everyday worlds of disabled children. In Disability, Normalcy and the Everyday. G Thomas D Sakellariou (eds.). Palgrave Ltd: Basingstoke; 41– 61.
Runswick-Cole K, Curran T, Liddiard K. 2018. A Handbook of Disabled Children's Childhood Studies. Palgrave MacMillan: Basingstoke. Google Scholar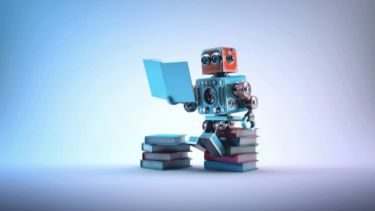 Our work
How we understand being 'human' differs between disciplines and has changed radically over time. We are living in an age marked by rapid growth in knowledge about the human body and brain, and new technologies with the potential to change them.
Flagship institutes
The University's four flagship institutes bring together our key strengths to tackle global issues, turning interdisciplinary and translational research into real-world solutions.