Prawns, chickens, social workers and other agents of change: Reflections from the Faculty of Social Sciences Early Career Researcher Conference
The conference theme of 'Harmful Societies' gave rise to a diverse range of topics ranging from shrimps and social workers, to teachers and therapeutic chicken gardens. Twenty five early career academics from across the Faculty of Social Sciences gathered to showcase innovative and exciting research, promoting dialogue across disciplines as a means of generating new ideas and agendas about non-human and more-than-human perspectives. 
Many unexpected connections and alliances are forged today; not least around diverse forms of activism that emerge across planetary, human and spiritual locations (Braidotti, 2022). Through the creation of interdisciplinary spaces, researchers are pulled into unfamiliar conceptual and methodological spaces. As we try to connect with more familiar and trusted ideas, this creates tensions that require dialogue and resolution. These frictions constitute new and transdisciplinary theorisations. Transdisciplinarity is created when we come together and work as a community to create new concepts and languages. 
Conference speakers were invited to consider questions of theory as a way of helping us to understand wider causes of harm. We asked who is involved when we talk about harm and how forms of violence, victimisation or human/ecological damage are articulated. A key concern was not only to examine social questions and problems but to nest these issues within wider ecological dimensions that are interconnected with a range of other social harms and conditions. These issues were grouped into a series of thematic sessions: Education and Harm, Space, Place and Architectures of Harm, Social Care, Support and Questions of Harm, and Politics, Ideas and (Mis)information.
Education and Harm
In the first presentation Philip Draper argued that education causes harm to citizens through the construction of the educational attainment gap which further marginalises the already disadvantaged. He highlighted how this 'stores up trouble' for the future of individuals and exacerbates existing inequalities. Second, Charlotte Ashworth explored the relationships of trust within social work with a focus on the pandemic. In the final presentation, Hinna Abid illuminated the challenges faced by mature male students in Higher Education and how underlying and abstract forms of disadvantage may inflict harm at both a personal and societal level. 
Space, Place and Architectures of Harm
Our second session covered some diverse territory. Rajwant Saghera discussed creating safe spaces for trans students in Colombian schools using Foucault's insights on the idea of counter-spaces (heterotopia). This was followed by Glyn Robbins' analysis of the gains made and challenges of the housing movements in New York city, raising the question of how savvy organisation might be used to face down some of the harms generated by a lack of housing in other cities. Finally Rowland Atkinson discussed the relationship between cities and the production of systems of ideas that deny or justify the existence of inequalities using the example of the super-rich and their homes in London. 
Social Care, Support and Questions of Harm
In this session, Ankita Mishra critically explored the lives and experiences of women in India, drawing attention to the exacerbation of violence that a global pandemic brings. In the second talk, Nick Burke examined the role of social work in promoting relationships and autonomy in post-adoption support. Demarcating the relationships between crisis, deprivation and child removal, Nick asked critical questions of closed adoption and its prevalence in England and Wales. 
Politics, Ideas and (Mis)information
In the final panel, Louise Kay highlighted the complexities of 'school readiness' as a transitional concept and the reductionist nature of using the Good Level of Development (GLD) as a measure of 'school readiness' for young children. Richard Williams offered a philosophical contribution into the role of democratic regulation. Finally, Ahmed Alnuhayt presented the harms attributed by the misinformation of the COVID-19 pandemic, prompting questions into the role of communications and social networks when considering our health.  
Two keynote speakers brought harm (and harmony) within and beyond humans to our attention. Dr Hannah Dickinson presented her keynote 'Oceans of Harm, Oceans of Health', which critically explored the meaning of one health, the use of shrimps as 'hopeful' biomaterials, and concluding by reminding us of our proximity, care and interconnectedness with the ocean and blue health. Dr Catherine Oliver followed our more-than-human call in her keynote 'Harm and Harmony in the More-than-Human City', highlighting community gardens, caring for chickens and the importance of these therapeutic landscapes in urban life. While Catherine reminded us that social harms were never far from reach in her ethnographic descriptions of the harms of housing in London, the spaces of community centred around, and caring for, chickens once again revitalised the care and connectedness of more-than-human societies.  
The final keynote was given by Professor Simon Pemberton who has contributed extensively to international debates about the 'social harm perspective', exemplified in his book, Harmful Societies (2017). Simon's work considers the need for the Social Sciences to move away from ideas of serious violence and homicide as key measures of harm to include a range of other forms of violence and human damage, for instance social systems, capitalism, austerity, health and environmental harms. 
Our conference themes and collective conversation offered a timely reminder that within discussions of social harm(s) are points of hopefulness, activism, social change, interconnectedness and community. Our hope is that early career researchers leading these conversations and provocations of change, continue to critically explore and develop these academic and societal contributions in our more-than-human societies. 
If you would like to hear more about the event or have questions or suggestions for future events, please get in touch with one of our conference organisers. 
References
Braidotti, R. (2022). "We" Are In This Together, But We Are Not One and the Same. Bioethical Inquiry 17, 465–469. https://doi.org/10.1007/s11673-020-10017-8
Pemberton, S. (2016). Harmful Societies: Understanding Social Harm. Bristol: Bristol University Press.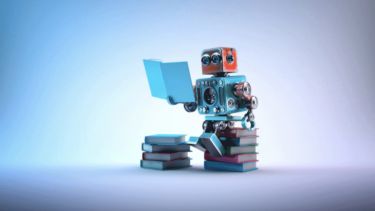 Our work
How we understand being 'human' differs between disciplines and has changed radically over time. We are living in an age marked by rapid growth in knowledge about the human body and brain, and new technologies with the potential to change them.
Flagship institutes
The University's four flagship institutes bring together our key strengths to tackle global issues, turning interdisciplinary and translational research into real-world solutions.