Fostering cultures of open qualitative research
This Research England funded project examines the real and perceived barriers to making qualitative research open access.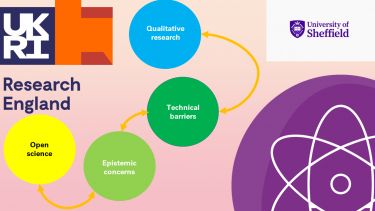 About the project:
Normative scientific notions of reproducibility and replicability are well established mainstays for assessing and/or evaluating research. As a result, cultures of making quantitative datasets openly available, and for making the analytical processes and methods used to generate them transparent have become standard expectations for good research.
On the other hand, qualitative research, often steeped in interpretivism, has seen far less importance placed on reproducibility. Methods such as ethnographic immersion are seen to negate the process, small samples can make anonymity problematic, while personal interactions in interviews or focus groups can differ from one day to the next, depending on the dynamics of that interaction, the mood of a participant or researcher, or when/where the interaction takes place. Meanwhile, funders, regulators, and national bodies are currently moving towards an expectation that research of all types be made open access.
Working to address the latter, this project has received £13,913.85 from Research England monies as part of the UKRI's 'enhancing research culture' scheme to examine: (1) how a culture of open qualitative research might be fostered; and (2) to report on what resources are needed to support it. The project will run from January to July 2023, and aims to address questions about the perceptions and existing practices of open qualitative research, including making qualitative data and analyses open access, and in working in more open and transparent ways. Rather than focussing only on the technical and processual aspects, the project will also cover epistemic discussion i.e., what it might mean to make interpretivist inquiry open at various stages, and on how we can move towards open qualitative research whilst acknowledging a diverse array of underlying bases.
To achieve its aims, the project will draw:
Online sample survey (running 06-Feb-2023 to 07-Apr-2023)
- which you are invited to complete here: https://forms.gle/3Ny8n4tzkgtBqnpW7
 
Semi-structured interviews 
- which you may be invited to after completing a survey response
 
Workshop with expert stakeholders 
- where a subset of interview participants will be invited to discuss the survey and interview findings.
As outputs the project will generate open access datasets (under a CC-BY-NC license), a key findings report with recommendations on training/guidance needs, and a peer-reviewed article on the perceived benefits and challenges involved with moving towards open qualitative research. 
If you would like to take part, please complete the survey using the link above, or contact either member of the project team (listed below).
About the team:
Outputs:
Coming soon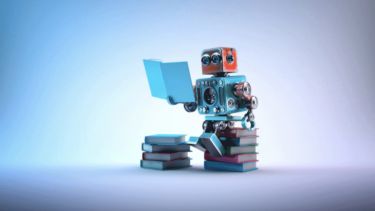 Our work
How we understand being 'human' differs between disciplines and has changed radically over time. We are living in an age marked by rapid growth in knowledge about the human body and brain, and new technologies with the potential to change them.
A world top-100 university
We're a world top-100 university renowned for the excellence, impact and distinctiveness of our research-led learning and teaching.