An iHuman/Inclusive Societies Symposium on 20th – 21st June 2019, University of Sheffield
In June 2019 a number of international researchers came together for a two-day symposium convened by iHuman and the Inclusive Societies group, both based within the Faculty of Social Sciences at the University of Sheffield.
The brief given to our invited scholars was clear; write 1500 words (no more), share this with us two weeks before the event (no later) and prepare a 10 minute synopsis of the paper in readiness for some debate and discussion (no worries).
Some prompts were provided:
● What does it mean to be human in a post-welfare, post-social, austerity society?
● What does it mean to flourish as a human and who gets to flourish and who does not?
● What are the social, political and economic implications and feedback effects of compressed and damaged flourishing among particular social strata and geographies?
● What kinds of non-human connections are necessary in the time of the anthropocene?
● Can we celebrate the human category and also embrace non-humans such as animals and tech?
● Are we living in a time of the posthuman and, if so, what does this mean in practice, politics and theory?
● Are new vocabularies of winning, losing-out, difference or class required to understand the complex forms of social and (non)human problems as we move forward?
Their responses were dynamic, eclectic, theoretical and political. And we share their papers below in the spirit of ongoing debate and dialogue.
Photo credit: Charlotte Atkinson.
Papers
Introducing the papers, Rowland Atkinson & Dan Goodley
The Murder Box - A Trope for Inhumanity, Rowland Atkinson
Persons in Translation: an old concept-metaphor in cross-cultural comparison, Jamie Coates
Racialised Humanity, Nadena Doharty & Reza Gholami
The Economic Capture of the Human, Nicholas Gane
Desiring New Humanisms, Dan Goodley
The dark side of human enhancement: crime and harm in the lifestyle drug trade, Alexandra Hall
Biocapital and the condition of posthumanity, Paul Martin
Posthuman risks? Some thoughts on posthuman disability studies and strategic humanism, Rebecca Maskos
Uncertainty under duress: the distracting certainty of theory, Rod Michalko
Narrative imagination after posthumanism, Javier Monforte
The child, dis/ability and the human, Karin Lesnik-Oberstein
The challenges of thinking with and through disability in interdisciplinary research, Runswick-Cole, Wechuli and Ktenidis
(Non)urban Humans, Abdou-Maliq Simone
The fix is in - but let's skip it, Tanya Titchkosky
The sociological problem of suffering: ever more exacerbated and cofounding, Iain Wilkinson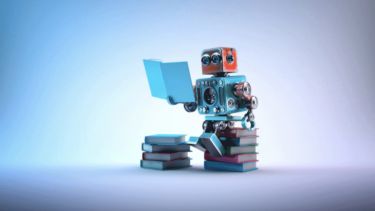 Our work
How we understand being 'human' differs between disciplines and has changed radically over time. We are living in an age marked by rapid growth in knowledge about the human body and brain, and new technologies with the potential to change them.
Flagship institutes
The University's four flagship institutes bring together our key strengths to tackle global issues, turning interdisciplinary and translational research into real-world solutions.