Off
Anne-Marie Atkinson, Manchester Metropolitan University
anne-marie.atkinson@stu.mmu.ac.uk
Anne-Marie Atkinson has been a freelance artist since 2011 and has specialised in collaborating with people with learning disabilities since 2013. She has collaborated with an artist with a learning disability for over 3 and a half years and together they have been awarded several commissions and a £15,000 grant to produce a large scale touring installation. Anne-Marie was recently awarded an MFA with Distinction in Collaborative Practices from Manchester School of Art, and she is now pursuing a PhD with a VC Scholarship at Manchester Metropolitan University to explore how learning disabled artists are informing contemporary art.
@AMAtkinsonPhoto
Leah Burch, University of Leeds
sslfb@leeds.ac.uk
Leah Burch is a PhD student at the University of Leeds. Her project works with disabled people to explore their meanings and experiences of hate crime. It focuses on the experiences of 'everyday hate' and hopes to raise awareness of the mundane acts of hate that disabled people negotiate on a daily basis. Finally, her project draws attention to the everyday acts of resistance that many disabled people employ on a regular basis as a means of managing and challenging their experiences. Leah is also a member of CDS at the University of Leeds, and CCDS at Liverpool Hope University.
@LeahFBurch
Neslie Carol Tan, University of Melbourne
nesliet@student.unimelb.edu.au
Neslie Carol Tan is a part-time instructor at the Department of Literature at De La Salle University, Manila. She is also a PhD candidate at the University of Melbourne (English and Theatre Studies) under the Melbourne Research Scholarship and the Faculty of Arts– Dean's PhD International Scholarship. Her PhD research project focuses on disability performances in various cultural locations in the Philippines.
Kim Dearing, Cardiff University
DearingKA@cardiff.ac.uk
Kim Dearing is a second year PhD student at Cardiff University exploring the relationship and impact of (un)paid work for people diagnosed with a learning disability who are in receipt of social care. Her background is in the third sector, supporting adults with learning disabilities within both registered care homes and independent living.
@kimdearing01
David Hartley, University of Manchester
david.hartley@postgrad.manchester.ac.uk
David Hartley is a third year Creative Writing PhD student based at The University of Manchester. His critical research examines the intersection of autism and the fantastic in film and TV, while his creative element finds him writing a novel about neurodiversity and ghosts. His fiction has appeared in numerous literary magazines including Ambit, Structo, Black Static and The Shadow Booth.
@DHartleyWriter / @NeuroCuriousArt
Rebecca Maskos, University of Applied Sciences, Bremen
rebecca.maskos@hs-bremen.de
Rebecca works as a doctoral researcher and research assistant at City University of Applied Sciences in Bremen, Germany. She is also active in the German Disability Rights Movement and works as an occasional journalism freelancer on disability issues. Her academic background is Psychology and Disability Studies (spending a year as a Fulbright student in Chicago at University of Illinois in 2000/2001). Prior to starting her Ph.D. she worked as an NGO staff member and empowerment trainer in the field of violence prevention for women and girls with disabilities and as a radio and TV producer. She lives in Berlin, Germany.
@RMaskos
Rebecca Porter, University of Leeds
ss17rlp@leeds.ac.uk
Rebecca is studying for her PhD at the University of Leeds. Her research interests include: disability regulation through welfare, the relationship between disability, poverty and inequality, and the impact of state lawson disabled people. Her project is looking at the effects of Personal Independence Payment claiming on disabled people and how this may be an example of necropolitics (where people are left existing between fully living and death).
@RebeccaPorter_
Josephine Sirotkin, University of Leeds
J.sirotkin@leeds.ac.uk
Josephine's doctoral research examines the mistreatment of disabled adults in residential 'care' in the hope of improving methods of prevention. It aims to do this by looking at the ways particular care practices are constructed as acceptable or unacceptable, and how this can change between contexts. She is especially interested in the potential impact of dis/ableism in care, and the rationales underpinning care practices.
@JlSirotkin
Martina Roberts, University of Sheffield
mesmith2@sheffield.ac.uk
Martina is an EdD student at the University of Sheffield. She is also a parent to two young children, the eldest of whom has been identified as having complex special educational needs and disability.
Her research explores the experiences of parenting a young child identified as having special educational needs and disability in the United Kingdom. These experiences are contextualised within a neoliberal meta-narrative that has shaped current UK educational, political and societal policies and practices. She draws upon and intertwines Barad's agential realism, Haraway's posthuman and Goodley and Runswick-Cole's dis/human theorising to think beyond narrow and time-critical developmental trajectories and expectations for good neoliberal citizens-for-the-future. Thinking beyond developmental 'norms' leads to an exploration of post-dishuman childhoods and a re-thinking of the particular precarity facing parents of disabled children in austere times.
@Martina_R_
Sharon Smith, University of Birmingham
sls945@student.bham.ac.uk
Sharon Smith is an MA Student at the Institute of Education, UCL, studying Philosophy of Education, due for completion in September 2019. After this she will be undertaking PhD research at the University of Birmingham, looking at the subjectivity of parents of children with SEND and its impact on inclusion. She is 'mum' to a wonderful 14 year old daughter who has Down syndrome, the driving force behind her research interests which include cognitive disability, justice, risk, inclusion and the role/subjectivity of parent carers of children with SEND.
@sharon_l_smith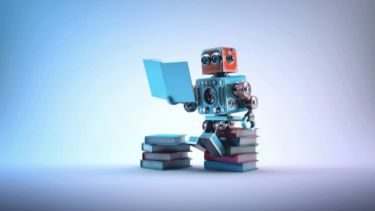 Our work
How we understand being 'human' differs between disciplines and has changed radically over time. We are living in an age marked by rapid growth in knowledge about the human body and brain, and new technologies with the potential to change them.
Flagship institutes
The University's four flagship institutes bring together our key strengths to tackle global issues, turning interdisciplinary and translational research into real-world solutions.