Off
by Leah Burch, Josephine Sirotkin and Martina Roberts
We organised this symposium with the aim of bringing together a range of postgraduate researchers who are working within and alongside CDS. We wanted to create a safe and supportive space for researchers to experiment with their ideas and reflect upon their PhD projects. In doing so, the symposium sought to harness the collective strength of the postgraduate community, whilst also allowing for exciting new disciplinary connections to be made. We invited postgraduates to go beyond their comfort zone, but within a shared and nurturing space. The day included time for provocations, independent thinking, and collective meaning-making. 
We also wanted to encourage emerging researchers to push the boundaries of their home discipline as it came into contact with CDS. The interdisciplinary nature of CDS meant that we were able to push the boundaries of medical sociology, literary and cultural representation, policy analysis, as well as art theory and practice. By beginning with disability, presenters asked many questions of the category of 'the human' and what it means to be positioned within or outside of its carefully sculpted boundaries. These questions can evoke discomfort and conflict and require both sensitive and radical engagement. Sensitivity is crucial to how we come to be within CDS, and to what purpose. 
We must always be mindful of the history of disability, particularly when these discussions around 'the human' enter into the academy. Yet, we must also see our research as an opportunity to be radical. To engage with the mundane and complex realities of disability within the context of neoliberal-ableism. By being radical, our research can contribute to disrupting the category of the human and what this means for all of our bodies and minds. 
We know that the postgraduate community within CDS extends far beyond the walls of 38 Mappin Street in Sheffield, where this symposium took place. Thus, by inviting speakers to share summaries of their work online, we hope that these exciting conversations can continue, and new directions be mapped out. While it is not possible to convey the range of knowledge, ideas, and support shared throughout the symposium, we do hope that these summaries present some reflections from the day.  
Acknowledgements
We would like to give a big thanks to the iHuman Institute, University of Sheffield, as well as the Centre for Disability Studies, University of Leeds. The support that we have received allowed us to organise this symposium and bring this online resource together.
We would also like to thank all of the speakers and attendees of 'New Directions in Critical Disability Studies: A Postgraduate Symposium' for the thought-provoking discussions that took place. Without you, and your contributions, this symposium and online resource would not be possible.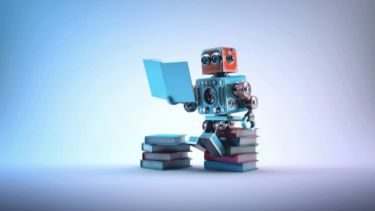 Our work
How we understand being 'human' differs between disciplines and has changed radically over time. We are living in an age marked by rapid growth in knowledge about the human body and brain, and new technologies with the potential to change them.
Flagship institutes
The University's four flagship institutes bring together our key strengths to tackle global issues, turning interdisciplinary and translational research into real-world solutions.