Stem cells in the air now!
Stem cell infrastructural resilience during a pandemic
by Dr Ros Williams, Lecturer in Digital Media and Society, Sociological Studies and iHuman, University of Sheffield
The coronavirus pandemic feels as though it has pressed pause on many of the more visible aspects of our lives. Governments busily try to figure out what constitutes a 'key' service – food supply chains, telecommunications systems and so on are all part of the vital infrastructure that allows us to move from one day to the next. If these infrastructures were to falter, we'd know about it soon enough – just think of the empty shelves at the supermarket, or stories that demand is outstripping supply for certain everyday products.
Most of us, as Science and Technology Studies scholar Susan Leigh Star points out, never really think about or notice such infrastructure until it starts to break down. Yet now, all around us infrastructures are coming under huge strain, and with it are becoming more visible. Most of us will be fortunate enough not to have noticed one of them: the global blood stem cell infrastructure, which is also experiencing the unprecedented challenge of maintaining international provision of stem cells for immunologically compromised patients around the world amidst the chaos of the pandemic. 
Rapidly evolving difficulties
Stem cell transplantation is a treatment for a range of blood malignancies like leukaemia. For many patients who need a transplant, one will be found via the global network of stem cell registries, which link up patients with appropriately matched tissue donors. In my current research, a Wellcome trust-funded project called Mix & Match, I've been working with a range of third-sector organisations to learn more about how recruitment of stem cell volunteer donors – particular minority ethnicity donors – happens in practice. Until a few weeks ago, I was spending time with them at their donor drives, watching hundreds of people have their cheeks swabbed, ready to be tissue typed and put on a global database of over 36 million volunteer donors. But these events, which are key to expanding the donor numbers and widening treatment access, had to stop. 
The recruitment of volunteer donors wasn't the only link in the chain frustrated by the pandemic. As a number of those working at the heart of the infrastructure noted in the leading journal Bone Marrow Transplantation on Monday 23rd March, the entire global system was having to respond to a set of 'rapidly evolving difficulties.' From donor registration, to stem cell collection, all the way to getting stem cells to where they need to be, these cross sections give important insight not only into the potential fragility of our vital public health resources, but also of the minute-by-minute responsivity they require of their staff to absorb change and rapidly respond to challenge.
Registering donors – Anybody who has registered as a stem cell donor in recent years probably did it through a saliva sample or a cheek swab (also known as a buccal swab). If you've ever volunteered at a stem cell donor drive, you'll know that much of the work involved is in ensuring people properly swab their cheeks to ensure they capture enough saliva on the swab that it can be typed for their HLA type (this is used to match donors and recipients). It can be quite a 'spitty' affair. Unsurprisingly, as part of their measures to ensure safety for all involved, various registries and related organisations have temporarily paused all recruitment events with some – like the Canadian Blood Service – encouraging people to register online instead (through this method, people are sent the swabs or spit kit and can post it back to the registry). The pausing of in-person registration efforts will have an effect on the numbers of new registrations onto the global stem cell registries in coming weeks, and it is to be seen what the long term implications of this might be.

Collecting stem cells from donors – The pandemic has also presented significant challenges to the various national donor registries who operate around the world. These organisations contact donors when they come up as a match for a recipient. There are already a range of donor health checks which ensure the wellbeing of donors, recipients, and healthcare workers. The World Marrow Donor Association (WMDA) has a range of useful clinical resources that give some insight into how the pandemic will now necessarily make donor eligibility thresholds more stringent. Donors living in or recently travelling to a 'risk area', or who have come into contact with the virus, will potentially have their stem cell collection delayed by four weeks. This is a precaution for the safety for the patient and all those involved in ensuring that person gets their treatment, but these delays may obviously have repercussions for patients who may potentially wait longer for important treatments.

Getting stem cells to patients – But stem cell transplantation is more than finding donors and retrieving stem cells from them. It's also about getting those stem cells to the recipients who require them. The pandemic will yet likely have further implications for the kinds of treatments that hospitals are able to provide. But even now, it's becoming clear that apparently unrelated issues like global air travel, will have a big impact too. What happens, for example, when a travel ban grounds planes, stopping not only networks of global tourism, but the couriers carrying the many stem cells that travel around the world – don't forget around half of all stem cell units are imported into the country where they are eventually transplanted and many countries around the world rely predominantly on accessing stem cells from abroad. The US registry Be the Match recently tweeted that the travel ban had been temporarily waivered and that stem cells were 'in the air now', but it is not disproportionate to ask about what happens when planes stop flying altogether. A recent piece in The Guardian, for example, describes the 'logistical nightmare' as registries seek workarounds, like using cargo plane pilots instead of the usual couriers to get stem cells to hospitals ready for transplant.
So what happens now?
As the pandemic unfolds, and those managing this vital public health resource respond to it, lessons will doubtless be learnt about strengthening and making more resilient this crucial infrastructure. Meanwhile, here in the UK, those of us practising 'social distancing' are currently still permitted to pop to the supermarket for essentials. However, there are those people who are being told they need to be shielded because they are 'clinically extremely vulnerable' and at particularly high risk if they should contract the coronavirus. Along with the respiratory conditions and rare diseases that might put somebody on this list, are 'people with cancers of the blood or bone marrow such as leukaemia, lymphoma or myeloma', which could realistically include some waiting for a stem cell transplant. For them, a robust global blood stem cell infrastructure will likely save or extend their life. Infrastructural resilience is no less than a matter of life or death.
These brief thoughts give only a snippet of insight into what is likely to be a hectic and stressful time for the many people working to maintain and grow the global blood stem cell infrastructure. The need to ensure safety is clearly the priority here, but it demonstrates how much of a challenge it must be to maintain this complicated and vital resource. I wish the best to all of those working on this issue currently, and hope that things become easier soon.
You can read more about some of the other challenges in relation to stem cell infrastructures in a piece of work I wrote about umbilical cord blood banking here. I've also written about the necessity of international collaboration in the global blood stem cell bioeconomy here. If you can't get access to either of these directly, drop me an email – I'm happy to share pre-prints.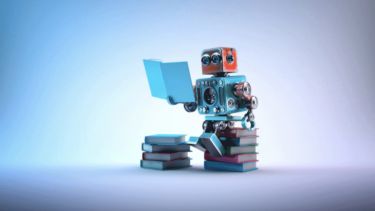 Our work
How we understand being 'human' differs between disciplines and has changed radically over time. We are living in an age marked by rapid growth in knowledge about the human body and brain, and new technologies with the potential to change them.
Flagship institutes
The University's four flagship institutes bring together our key strengths to tackle global issues, turning interdisciplinary and translational research into real-world solutions.