Professor Gina Awoko Higginbottom MBE
Emeritus Professor Ethnicity and Health, University of Nottingham, Co-Convener ICCHNR, NIHR Fellows Mentor. Formerly Canada Research Chair, UoA, International Research Consultant.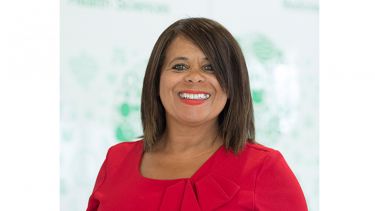 I was born and raised in Pitsmoor Sheffield. My Dad, who is Ghanaian, was a steelworker and my Mum, who is English, worked at Bassetts.
I was fortunate to pass the 11 plus examination and attended King Ecgberts in Dore when it was a girls' grammar school.
I had a fantastic career as a clinical nurse, midwife and health visitor. Subsequently, I was a lecturer and senior lecturer at the University of Sheffield for 12 years.
I completed my PhD at the University of Sheffield in 2004, having been awarded a National Primary Care Fellowship. I was the first nurse of BAME origin to hold this award.
From 2007 to 2015, I held a Tier II Canada Research Chair in Ethnicity and Health at the University of Alberta. I was the first woman of BAME origin to hold a Canada Research role and also the first BAME nurse to hold a professorial role in a UK Russell Group University, appointed in 2015 as the Mary Seacole Professor of Ethnicity and Community Health at the University of Nottingham.
I am now Emeritus Professor and continue to work for a charity as co-convenor of the International Collaboration for Community Health Nursing Research (ICCHNR).
I was awarded an MBE the Queen's Birthday Honours list in 1998 for services to health promotion and young people.
Report + Support
An online platform for all staff and students to report and access support about harassment and discrimination of any kind.