Academic Director of the Doctor of Educational and Child Psychology and Welfare Advisor (student and staff) in the BAME Staff Network.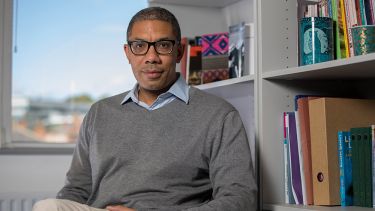 Off
I completed a professional doctorate in Educational Psychology at the University of Sheffield and joined the School of Education in 2010 as a Professional Tutor in Educational Psychology. I am now the Programme Director for the Doctorate in Education and Child Psychology.
In 2017 working with colleagues I completed a report for the Faculty of Social Sciences which examined the differential attainment of UK educated BME students compared to their white peers.
This report highlighted the views of University of Sheffield BME students and led to further work including setting up the BAME staff network which I worked on with Nishat Awan and Betty Anyika.
The University is a busy place with lots of opportunities to follow and develop your interests. It's a great place to come to challenge yourself and others, to develop your thinking and work out how you can make a difference.
Whether through teaching, developing university systems or in my practice as a psychologist and psychoanalyst in training, I remain committed to working alongside others to support progressive change.
Report + Support
An online platform for all staff and students to report and access support about harassment and discrimination of any kind.