Dr Leo Appleton
BA (Northumbria), PGCert (Edge Hill), MA (Liverpool), MA Edge Hill), PhD (Edinburgh Napier)
Senior University Teacher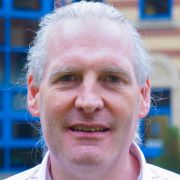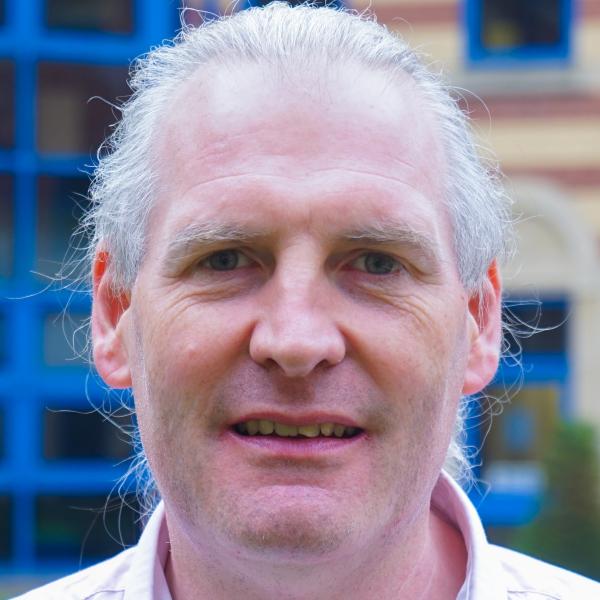 l.appleton@sheffield.ac.uk
Room C226, The Wave
Full contact details
Dr Leo Appleton
Information School
Room C226
The Wave
2 Whitham Road
Sheffield
S10 2AH

Profile

After completing a degree in Information and Library Management at the University of Northumbria, I commenced a career in librarianship and have held management and leadership positions in several university libraries, as well as in Further Education colleges and NHS Hospital trusts. Since 2008 I have worked in senior library management posts at Liverpool John Moores University, University of the Arts, London and most recently was the Director of Library Services at Goldsmiths, University of London. I joined the Information School as a Senior University Teacher in June 2020.

I have continued to study whilst pursuing my library career, and gained Masters degrees in both music and education. I was awarded my PhD in Library and Information Science from Edinburgh Napier University in 2020. I am also a Fellow of the Chartered Institute of Library and Information Professionals (CILIP).
Qualifications

FCLIP

SFHEA
Research interests

My research interests are in academic libraries and public libraries. Having worked in academic libraries for over twenty years I have published and presented on many different aspects of academic library management including: performance measurement; space planning and design; user experience; critical librarianship; information literacy; electronic resource development. I was awarded the 2016 Research Practitioner Excellence Award by the Library and Information Research Group (LIRG) of the Chartered Institute of Library and Information Professionals (CILIP)

I am also very interested in public libraries and the role that they play in the information society. My PhD thesis was about the epistemic, community and political roles that public libraries in the United Kingdom play within the public sphere. The research involved an in depth, longitudinal, multi-location study of public library usage and user attitudes towards them.
Publications
Teaching activities

Programme co-ordinator MA Librarianship
Deputy programme co-ordinator MA (distance) Library and Information Services Management

Module co-ordinator for:

INF6005 - Management for Library and Information Services
INF6103 - Information Organisation
INF6503 - Information Organisation (Distance Learning)
INF6501 - Personal and Professional Development (Distance Learning)

I also teach on:

INF6002 - Academic and Workplace Knowledge, Library and Information Services
INF6502 - Academic and Workplace Knowledge, Library and Information Services (Distance Learning)
INF6513 - Leadership, Strategy and Change
Professional activities and memberships

Chartered Fellow of Chartered Institute of Library and Information Professionals (CILIP)
Senior Fellow of Higher Education Academy
Events Co-ordinator and committee member of Library and Information Research Group (CILIP Special Interest Group) (2017 - 2020)
Chair of Library and Information Research Group (CILIP Special Interest Group) (2020 - )
Honorary Chair of Multimedia, Information and Technology (CILIP Special Interest Group) (2010 – 2017)
Honorary Secretary of Multimedia and Information Technology (2005 – 2010)
Active member Academic and Research Libraries Group (CILIP Special Interest Group) (2000 – 2014)
Member of ARLIS Council (Art Libraries' Society of UK and Ireland) (2018 - )
Active member of SCONUL Strategy Group on Performance Measurement and Quality (2011 – 2015)
Active member of SCONUL Transformation Group (2015 - 2020)
Chair of SCONUL Design Awards 2019
Regular peer reviewer for Emerald and Taylor & Francis 'Library and Information' titles
Editor of UKSG eNews publication (2014 - 2020)
Member of UKSG Insights editorial board (2014 - 2018)
Associate editor of New Review of Academic Librarianship (2015 - 2020)
Editor-in-chief of New Review of Academic Librarianship (2020 - )
Guest editor of 2018 themed issue of New Review of Academic Librarianship: "Positioning the academic library within the university"
Chair of the 50th Anniversary ARLIS (Art Libraries' Society) Conference, University of Glasgow, 15th – 17th July 2019