Dr Suvodeep Mazumdar
BTech (West Bengal), MSc (Sheffield), PhD (Sheffield), PG Cert (Sheffield Hallam), FHEA
Senior Lecturer in Data Analytics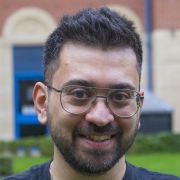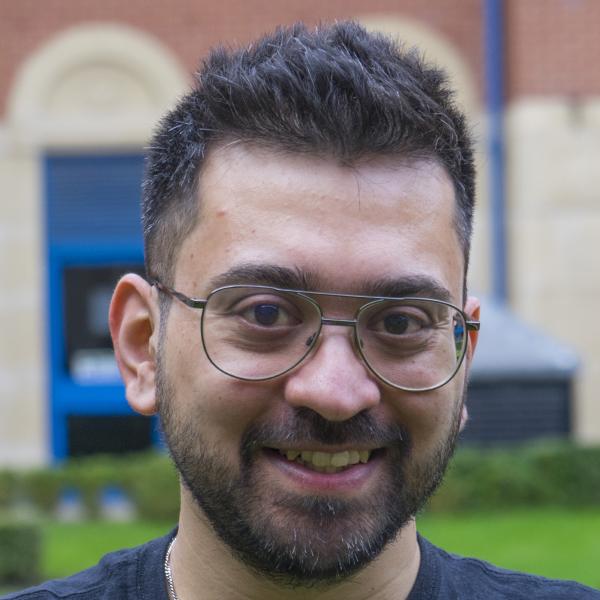 Profile

Following completion of my MSc in Advanced Computer Science at the University of Sheffield, I joined the Department of Computer Science as a researcher in the area of Human Computer Interaction, Data Visualisation and user interface development. I subsequently pursued my PhD, titled 'Visualising Large Semantic Datasets: A generic, scalable and aesthetic approach'. My PhD thesis focused on applying interactive visualisations and User-Centered Design techniques to support exploration of large semantic datasets. I briefly worked in the Centre for Assistive Technology and Connected Healthcare as a research scientist before joining the Department of Computer Science in 2014 as a postdoctoral researcher to continue my research on large scale data analytics. I joined Sheffield Hallam University as a lecturer in Computing in September 2017, and subsequently joined the Information School in the University of Sheffield as a lecturer in October, 2018.
Research interests

My research explores developing techniques and mechanisms for reducing the barrier for user communities in understanding very large complex multidimensional datasets. I conduct inter-disciplinary research on highly engaging, interactive and visual mechanisms in conjunction with complex querying techniques for seamless navigation, exploration and understanding of complex datasets. I have applied my research in a wide range of application domains such as Aerospace Engineering, Sports Informatics, Crisis/Emergency Management, Smart Cities and Mobility Planning. As a part of my research, I collaborate with large multi-disciplinary teams of academics, industry partners, city councils and planners. I have worked in several large research and industrial projects funded by the European Union, Innovate UK and European Space Agency. My research includes:

Studying and developing data and visual analytic techniques to analyse massive volumes of dynamic data in near real time;
Citizen Science and Crowdsourcing techniques for observing physical phenomena, events and environments;
User Interface development, Human Computer Interaction and User Centered Design;
Assistive technologies to support independent activities of daily living.

I am interested in supervising PhD students in the following areas:

Data visualisation techniques for large scale data 
Application of Data visualisation in AI 
Citizen Science and crowdsourcing
Publications

Journal articles

Chapters

Conference proceedings papers

Posters

Theses / Dissertations

Preprints
Research group

Current PhD students

Ahmed Alnuhayt: The Role of Computational Intelligence and Aggregation Systems in Decision Making
Yuyang Liu: Machine learning and health informatics
Jie Qi: 'Understanding Interactions with Public Spaces: A Social Values Perspective'
Chisenga Muyoya: 'Intersectional Approaches to Data'
Haoyu Xie: Understanding the use of HIT catcher scripts in crowdsourcing
Teaching interests

My primary areas of teaching involve big data, data analytics, HCI and visualisation topics. I am currently contributing to 'Information Visualisation for Decision Making', 'Data visualisation', 'Researching Social Media', and 'Information Systems in Organisations' taught across a range of MSc programs. I also supervise dissertations from various MSc programs. As a computer scientist, I have taught various technical subjects such as programming, data structures, web technologies, big data and distributed systems, visual analytics and Tableau. I also regularly organise and deliver training sessions for researchers and practitioners in international conferences and events. 
Professional activities and memberships

I regularly serve as programme committee member and act as reviewer for several conferences and journals such as:

ISWC – International Semantic Web Conference
ESWC – Extended Semantic Web Conference
ISCRAM – International Conference on Information Systems for Crisis Management
Semantic Web Journal
EKAW – International Conference on Knowledge Engineering and Knowledge Management
ACM CHI Conference on Human Factors in Computing Systems
UbiComp – International Conference on Pervasive and Ubiquitous Computing (2015)
Journal of Web Semantics, Special issue on evaluation of semantic technologies (2013)
VOILA – Visualisation and Interaction for Ontologies and Linked Data Workshop, collocated with ISWC (2016)
IESD – Intelligent Exploration of Semantic Data Workshop collocated with ISWC 2014
OntoPLM – International Workshop on Semantic Web Technologies for PLM, collocated with MICAI 2013
BigVis – International Workshop on Big Data Visual Exploration and Analytics (2018)

I organised a series of tutorials on Visual Analytics with Social Media for Crisis Management 24 at the International Conference on Information Systems for Crisis Response and Management over several years (ISCRAM 2013, 2014, 2015,2017). The tutorials have had an increasing interest among a wide range of participants from researchers to practitioners and volunteers. I also organised a series of tutorials at ESWC, on Visual Analytics with LOD (Linked Open Data) and Social Media 25 for 2013, 2014.