International Journalism Week 2021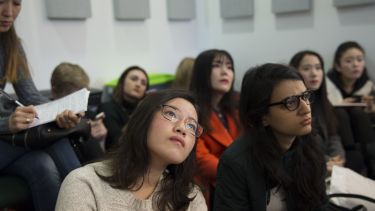 ---
Description
International Journalism Week (IJW) 2021, organised by the Department of Journalism Studies at the University of Sheffield, takes place from 22 to 26 March 2021. The theme for this year's IJW is Media Freedom and Social Justice.
This very important theme brings together two major concerns of journalism today. One is the safety of journalists as they play the crucial role of sustaining democracy by holding power to account. Media freedom continues to be strangled by powerful people who censor free speech in many ways – including prison sentences and death. UNESCO records show that 57 journalists were killed for their work in 2020.
The 'social justice' aspect of the theme relates to equality and diversity in journalism practice. The Black Lives Matter protests of 2020 – which resulted from the outrage that followed the killing of George Floyd and other Black people by police officers in the US – reignited calls for equality and diversity in various institutions including journalism. There are queries about how the media cover race protests, racist stereotypes in the news, and lack of equality and diversity among journalists. 
These concerns are catered for by the Universal Declaration of Human Rights, which protects race equality and freedom of speech. But with the recent 'Save America Rally' which led to the storming of the Capitol Building, and the suspension of Donald Trump's Twitter account, there are also debates about the interpretations of free speech. Are the powers given to internet intermediaries a danger to free speech? IJW 2021-1 will touch on all these issues through lectures, workshops, panel discussions, quiz, short video competitions, and debates.
One of the major events of the Journalism Studies department, International Journalism Week is usually attended by over 200 journalism students at the University of Sheffield. The online format of this year's event has made it easier for renowned academics and media practitioners from different parts of the world to attend and freely share their wealth of knowledge and experience. Media scholars will benefit greatly from the rich content of this event and are encouraged to attend.
Our outstanding reputation for journalism
The Department of Journalism Studies ranks in the top 5 of all three of the UK's independent university league tables.