FutureLearn Course Created for Journalists and Journalism Students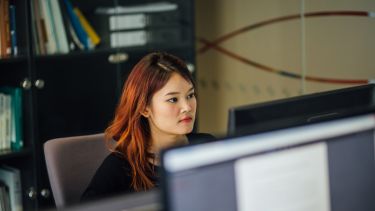 A free, six-week online course aimed at improving the data literacy skills of journalists and reporters has been launched by the Department of Journalism Studies at the University of Sheffield in partnership with Reach plc.
Data Literacy for Journalists, which is available on the FutureLearn platform, delivers a foundation knowledge in identifying, collecting, cleaning, and interpreting data with readers and audiences. And, while it has been created to develop the skills of journalists and reporters, the course is open to anyone with an interest in enhancing their data skills.
The course has been created by Dr Jingrong Tong, senior lecturer in digital news cultures at the University of Sheffield, and Claire Miller, data editor at Reach plc.
With a world increasingly driven by data, knowing how to accurately read and interpret the information it provides have become essential skills for journalists

Dr Tong

Department of Journalism, University of Sheffield
"The pandemic has further highlighted the need to be able to read, understand and present data in a way that engages readers and audiences. This course – which has been created thanks to the generous funding of the Higher Education Innovation Fund (HEIF) – lays the foundations for journalists to develop their skills and include data in their everyday reporting."
The six-week syllabus, which requires around two to three hours of study each week, covers the collection, cleaning and analysis of data, Freedom of Information requests, and presenting data to readers and audiences in eye-catching and engaging ways.
After completing the course, users will gain a foundational knowledge in data journalism and develop the skills needed to apply data techniques in news reporting.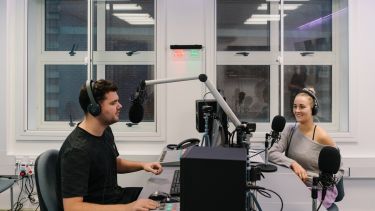 Our outstanding reputation for journalism
The Department of Journalism Studies ranks in the top five of all three of the UK's independent university league tables.
Flagship institutes
The University's four flagship institutes bring together our key strengths to tackle global issues, turning interdisciplinary and translational research into real-world solutions.