Frequently asked questions
Below are some FAQs about PhD study at the Department of Journalism Studies.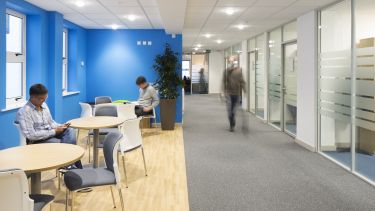 Off
What are the main things I need to put in my research proposal?

You should provide several things in your research proposal. These include:

a good, engaging and descriptive title
a clear aim for your project
objectives/research questions
an explanation of why yours is an interesting and worthwhile topic to research
a literature review
a detailed justification of the methodological approach, including research design and data collection and analysis methods
a plan of your research project

Are there any core taught modules on a PhD programme?

In the UK a PhD is primarily based on completing a research-based project. However, there are taught modules which you can attend to help you gain the skills and knowledge you will need for your research.

You will be required to attend modules on ethics and on discipline-specific skills, and you can choose to attend additional modules as part of the Social Sciences Doctoral Development Programme.

Should I speak to a potential supervisor before submitting my application?

Yes, it is recommended that you speak to a member of staff about your research ideas and proposal. You can find our list of supervisors here.

Introduce yourself by email, providing information about yourself and your research topic. Be specific – if possible, send them your research proposal and your CV.

Do not send emails indiscriminately to many members of staff. If the first person you approach is not available to supervise your project, they will forward your email to other members of staff.

Can I apply if I don't meet your English language requirements?

If you are no more than 0.5 IELTS points from meeting our mininimum requirement (6.5 overall, 6 in each component), we may be able to make you a conditional offer of a place.

You will need to meet the entrance requirement and provide proof in the form of an IELTS certificate, before you can start your PhD.

Can I apply if I haven't finished my master's degree yet?

Yes, you can. You should upload a copy of your most recent degree transcript to your application. This should show the results for any modules that you have already completed.

Any offer we make will be conditional on you achieving a merit, with a minimum of 60 in the dissertation.

If you don't have to write a dissertation as part of you master's degree, we will ask that you provide a writing sample such a research paper.




How long will it take to process my application?

We process applications as quickly as possible. If your application meets our entry requirements, it is assessed by the director of postgraduate research and any supervisors you have specified. You may then be invited to interview. If successful, you will be made an offer. This process varies in length as each case is different, but it is usually under three months from application to offer.

Is there a deadline for applying?

If you intend to apply for funding, please ensure that we receive your application at least three months before the funding deadline. Make sure that your application clearly states when your funding deadline is.

Otherwise, please ensure that we receive your application at least three months before your start date:

If you want to start on 1 February you should apply by 1 January  
If you want to start on 1 October you should apply by 1 July

When can I start my PhD?

The academic year for PhD study commences on 1 October, and we strongly advise that you start on this date.

If you are unable to start on 1 October, you can start on our alternative admissions date of 1 February.

Please note that 1 October and 1 February are the only start dates permitted.

I am studying at another university but I would like to spend some time studying with you - is that possible?

Yes, students studying a PhD elsewhere can study here as a visiting research student. You will need to apply online, and you will need to meet the same entrance requirements as other PhD students. You will also need to have or obtain a valid visa.

Find out more on our visiting students page.

I have a question about my visa.

The University of Sheffield has a dedicated visas and immigration team. Their website contains detailed information and guidance on applying for a Tier 4 visa, short-term student visas, CAS numbers, and more.

If you are unable to find the answers you need on the webpages, you can contact the visas and immigration team directly by emailing visa@sheffield.ac.uk or calling +44 114 222 9679.

Are there any additional costs incurred during PhD study other than tuition fees?

There may be costs additional to your tuition incurred during your PhD study, depending on your project and field of work. Examples of additional costs may include travel and accomodation for fieldwork, or conference fees. Please speak to your potential supervisor if you have any questions about this.

How long does it take to do a PhD?

Students are encouraged to complete their PhD within three years wherever possible (six years for part-time students).

The maximum registration period for full-time students is four years (eight years for part-time students).
If you have any questions that aren't answered here, please email jnl-pgr@sheffield.ac.uk
Find a PhD
Search for PhD opportunities at Sheffield and be part of our world-leading research.