The research proposal and how to apply
Your research proposal is extremely important in helping the department to make an informed decision about whether your proposed research is interesting, significant and viable.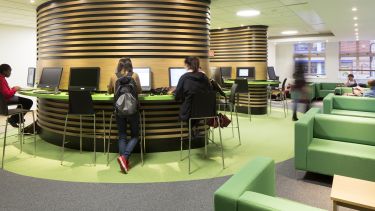 How to apply
If you're looking to undertake a research project of your own as a PhD programme with us, this page will take you through the process.
The research proposal
PhD research should contain elements of originality and innovation, backed up by sound methodological practices and a logically reasoned, evidence-based argument. Your research proposal is the best way to demonstrate to your prospective supervisor that you have original ideas, strong methodological skills and a firm grounding in the literature already published in your area.
The majority of first year PhD students will adapt their proposal once they begin studying in more depth on the advice of their supervisory team. So, while the proposal should be a coherent, realistic, well thought-out description of your planned research, it is not a binding document, and it is likely to be revised and developed once your studies begin.
---
Choosing a research topic
Consider what area of research particularly interests you, and how it fits in with the research interests of the department. Our list of PhD supervision areas should help.
---
Main elements of a research proposal
The research proposal should be around 2,000 words in length and should contain the following elements:
Title (max 30 words)

Make sure your title is concise and reflects the aims of your research project.

Abstract of the intended project (max 150 words)

Summarise what the project is, what you intend to find out using which methods. Also make sure that you state what the originality of your research is.

Rationale for the research (max 150 words)

Why is this a topic worth researching? How do you think you will make a contribution to the academic field? What is the value of your research project?

Literature review (max 750 words)

Show that you know what has already been written in your specific field, where the gaps are, where your research fits in and develops either a new approach/definition or takes something existing further.

Research questions (formulated as questions, max 70 words)

Please formulate the research questions as questions. Make sure that they are precise and clearly formulated.

Methodology (max 500 words)

You need to show that you know which methods you will use – define them by using academic literature and show why the method chosen is appropriate to answer the research questions (if you have more than one method and/or question clearly show which method answers which research question). You should also demonstrate an understanding of what data you will need and how you will collect it. If there are ethical issues surrounding your project, please refer to them.

Research plan over three years (max 100 words)

Please propose a feasible plan that shows how you will carry out your project over three years.

Potential non-academic impact (max 150 words)

Please outline the relevance of your research project to the non-academic sector and where you can see benefits of your research project (and results) to the non-academic sector. Be as specific as you can.

Research experience (max 200 words)

Please outline any previous research experience and publications (if any).

Supervisor suggestion and match (max 100 words)

Please name a potential supervisor and outline why your research project falls within their research expertise.
Your proposal should be written in clear, intelligible English. It should be well structured with distinct sections and headings, and it should be fully referenced. It should be ambitious yet achievable within three years.
Your research proposal must be original, and must represent your own work. All proposals are checked using plagiarism detection software to ensure that the work is your own. An application may be rejected if the proposal contains unreferenced material or uses quotations without quotation marks. You must not copy and paste from other sources, and you must not reuse material which you have written for other university assignments.
Before making an application you must complete and submit the following form detailing your research proposal. We will be unable to consider your application until you do:
Find a PhD
Search for PhD opportunities at Sheffield and be part of our world-leading research.