Using creative media skills outside of journalism

Paula Ugochukwu
Assistant Producer, Desq
Journalism Studies with Employment Experience BA
2019
Paula graduated in 2019. She uses the knowledge she developed at Sheffield in her production role with a digital learning company – and in running her own digital media brand.
Please tell us about your career so far and the job you do now. How did your Sheffield journalism degree prepare you for it?
I have been post-graduation for about a year now [as of summer 2020], working in my graduate role as an Assistant Producer at a Sheffield-based creative digital learning company called Desq. Alongside my full-time job, I run my digital media brand, Paula Melissa, which consists of a lifestyle and faith blog, YouTube channel, portrait and events photography business and several side projects! So, it's been a busy year.
My degree built the academic foundation I needed in my role, which is a mix of digital marketing and project management. I also use the creative, practical skills I developed on the course to shoot, film, edit and produce all my own content and content for other organisations when I freelance.
Are you surprised to be working in a field that's not actually journalism, or were you always looking to other career options?
No, I am not surprised, as halfway through studying journalism I realised I didn't want to be the traditional journalist. I was more interested in people and their stories (than current affairs and politics) and wanted to find multimedia ways of producing those stories.
I'm not necessarily doing this with my grad role but I get to do this with Paula Melissa, where I interview people regularly and make sure their voices are heard via different formats – video, written, audio.
What was the single best thing about your degree at Sheffield? 
Ooooh, that's a tough one! I think, personally, it is how much I grew in confidence in myself and my abilities over the duration of my degree. By the end of the degree, I was producing content that I loved and would enjoy as a consumer. It surprised me! I was SO proud of my final year projects and still go through them now just in awe.
I've always dealt with impostor syndrome but my time at uni taught me 'You're good at what you do! Don't forget that and don't feel sorry about that!'
What advice would you give to someone who's now considering applying for a place on your degree course?
I would say, definitely APPLY! But make sure you are prepared to work. You can't fake passion and drive on this course, so make sure you actually care before you apply.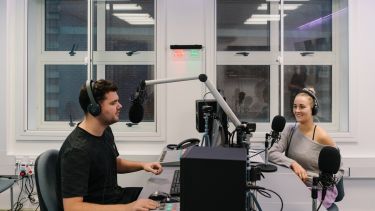 Our outstanding reputation for journalism
The Department of Journalism Studies ranks in the top five of all three of the UK's independent university league tables.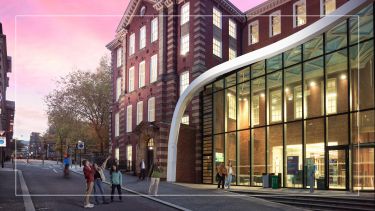 Visit us
Discover what sets Sheffield apart at our undergraduate open days on the Saturday 21 October or Saturday 18 November.